Once you exit, speak with Horwell to receive the Wooden Shield , which is stored in the Adventure Pouch. Get some practice using it at the Sparring Hall if you want.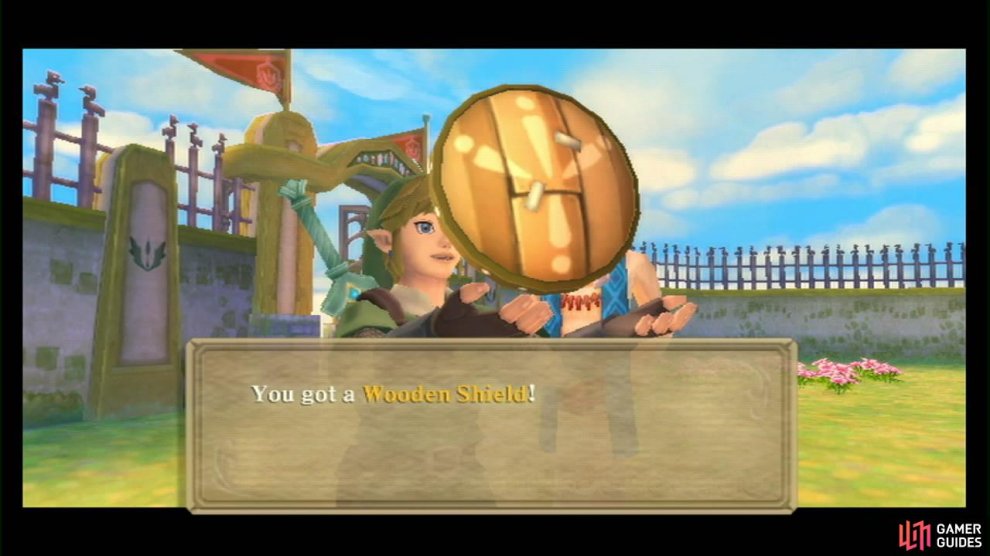 Afterwards, head to the bazaar and into the large purple building. You can speak with some vendors here and whatnot; more or less, just be sure to buy a Potion . The Revitalizing or Heart Potion is preferred; it is your preference that determines it, though.
Ready to go? Go to one of the numerous wooden runways around Skyloft and dash and jump off the edge. Press Down and summon your Loftwing! Fly southeast to the green light and dive to the planet's surface below.