Upon entering, go to the other side of the room and into the back room to find a chest, inside which you'll find the Practice Sword. Return to the room you originally entered and cut down the logs.
Ignore the log hanging upon a rope.
Use a up-down (vertical) slash for the one split in half.
Use a horizontal slash for the one with the skinnied mid-section.
Use a thrust for the one with the diamond-ish hole.
Use a diagonal slash for the others.
After the above, you'll do a spin attack, then the fatal blow.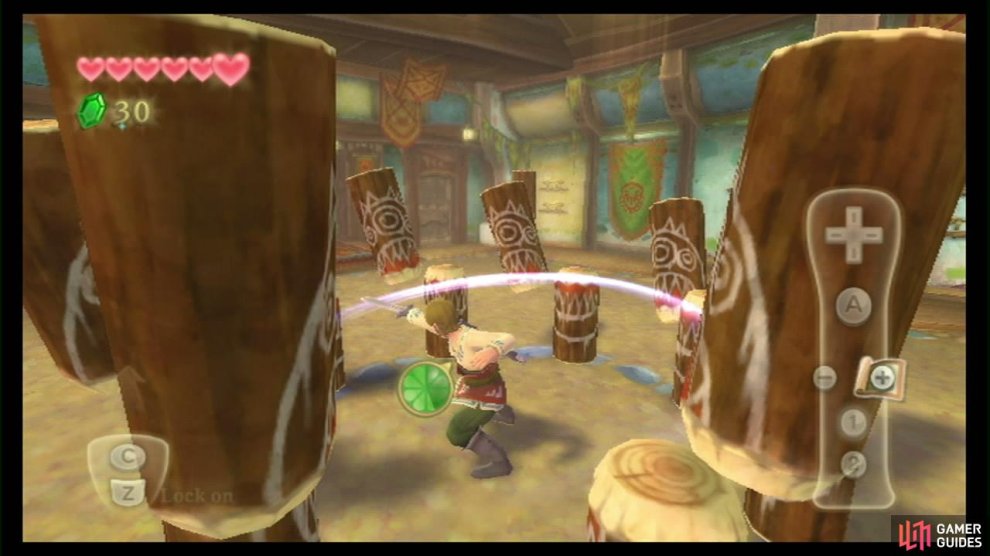 Try to exit the Sparring Hall and there will be a scene, in which your instructor decides to let you "borrow" the Practice Sword. (In all honesty, it is odd how you never give borrowed swords back in the Legend of Zelda, this one included.) Then exit the hall.