Upon exiting the Sealed Temple, look towards the north-northeast or so – you should see a blue light beaming from the ground. This is the beacon you placed, and it is near the entrance to the Faron Woods. The path here is actually quite linear, so remove it if you want to.
Afterwards, go forward along the path and drop off of the ledge to the lower area. Here, you'll find Gorko the Goron surrounded by a few Bokoblins. Go to and defeat the Bokoblins, thereby rescuing Gorko. Speak with him to learn about the Bird Statue nearby, then approach it to activate it and others on the surface. Save, of course, when you regain control.
After doing so, look around for a vine-covered wall. When you find it, ascend the vines and go through the cave to the large pit. Push the log off of the ledge to create a shortcut back here, should you return (and you will).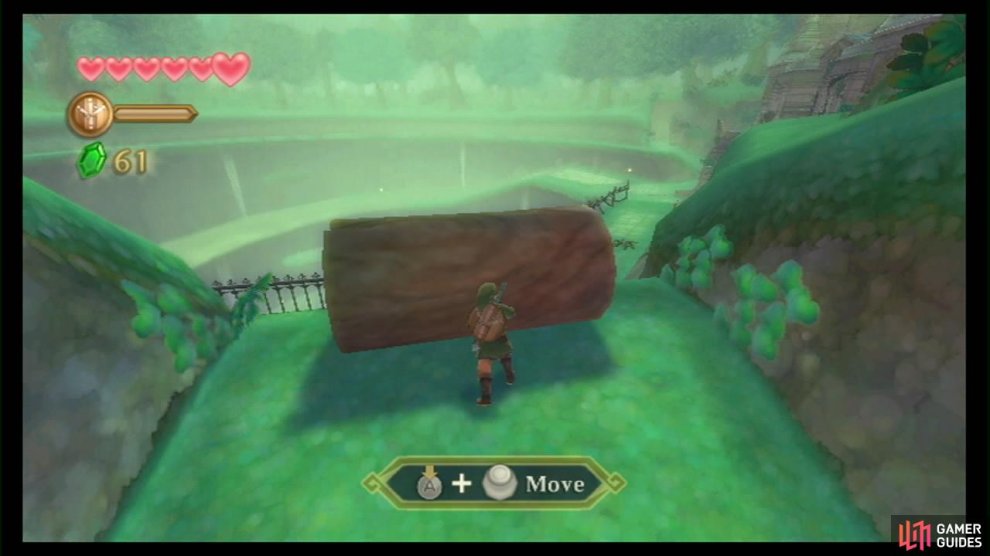 Since you're here, drop down and go to this area's Bird Statue. Just examine it, regardless of the need to save – DO THIS WITH EVERY BIRD STATUE ! It will make future travel much, MUCH more convenient for you.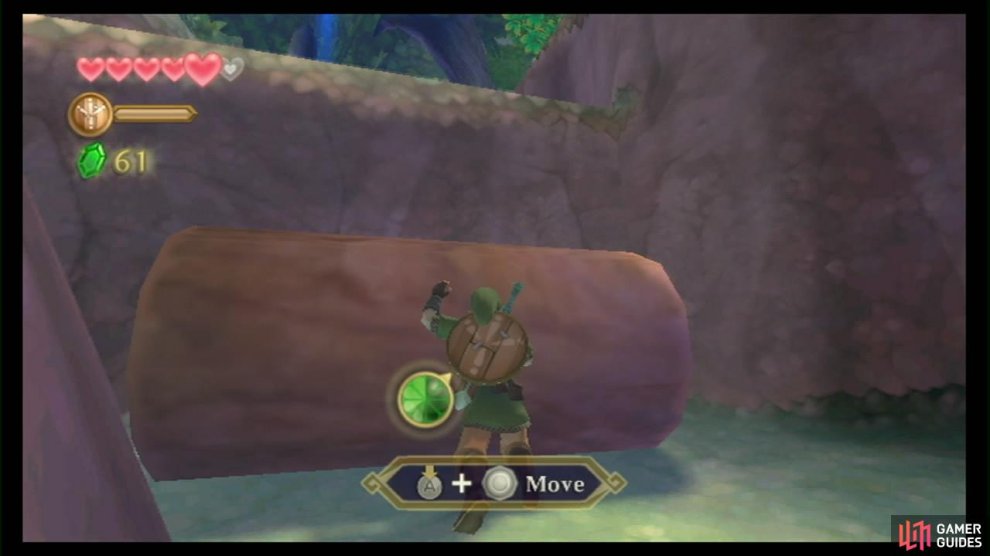 Return to the log, then climb up it and the ledge. Go through the cave to the previous area. Here, go along the path for a bit. You'll eventually come along another log. Push it up against the wall and climb it and the ledge. Go a bit further along the path to the Faron Woods.