Back home, dive off near the Statue of the Goddess and go through the doorway at the base. In this room, insert the Ruby Tablet into the altar to create a fiery red beam of light, rising from the surface below to indicate the volcanic Eldin Volcano region.
Upon leaving the statue, go forward to find a woman calling for help. Helping this woman with her Gratitude Crystal side-quest will help you receive some of the Gratitude Crystals, which help you, most notably, to increase the max size of your wallet. This is covered in a different section.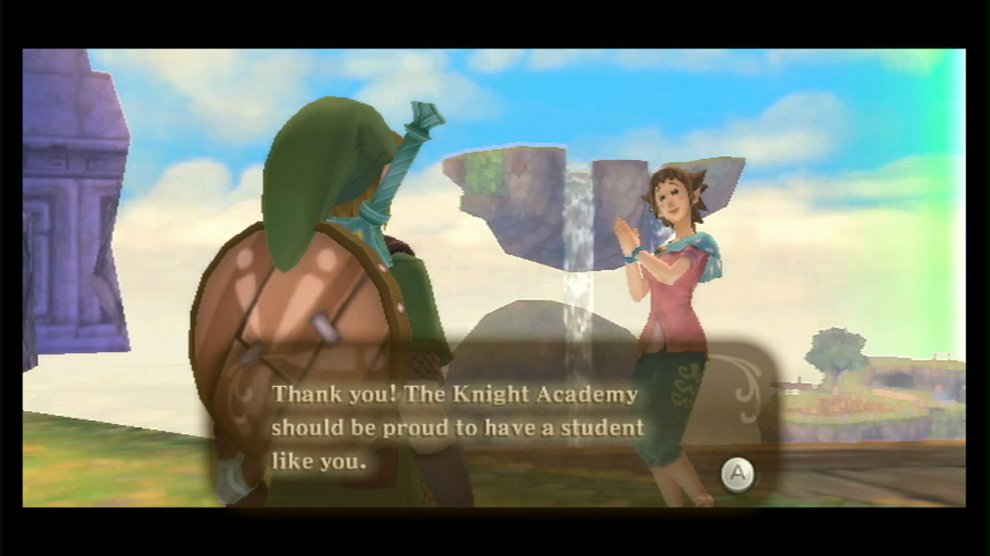 Okay, we're still in Skyloft aren't we? Head down to the Bazaar to buy an Iron Shield and some Potion refills if you need to. Buy anything else you'll think you'll need.
Once you're done, leave Skyloft on your Loftwing and fly north, dropping down into the red beam of light.