Head northeast upon hitting the ground, towards the temple ruins. There, go around back and onto the symbol on the ground. After speaking with Fi and getting a good look at it, we are to now go southward through the woods. Head towards and up the spiral hill (you know, the one we ascended the first time we were here to visit the Kikwi Elder?).
Once you reach the stone gate, defeat the Deku Scrubs nearby. Go up to the gate and charge up for a Skyward Strike. Once you do, you are able to draw on the gate by holding A and moving the sword around. Draw a circle in the proper position – don't worry about accuracy, the game is rather generous when it comes to these kinds of things.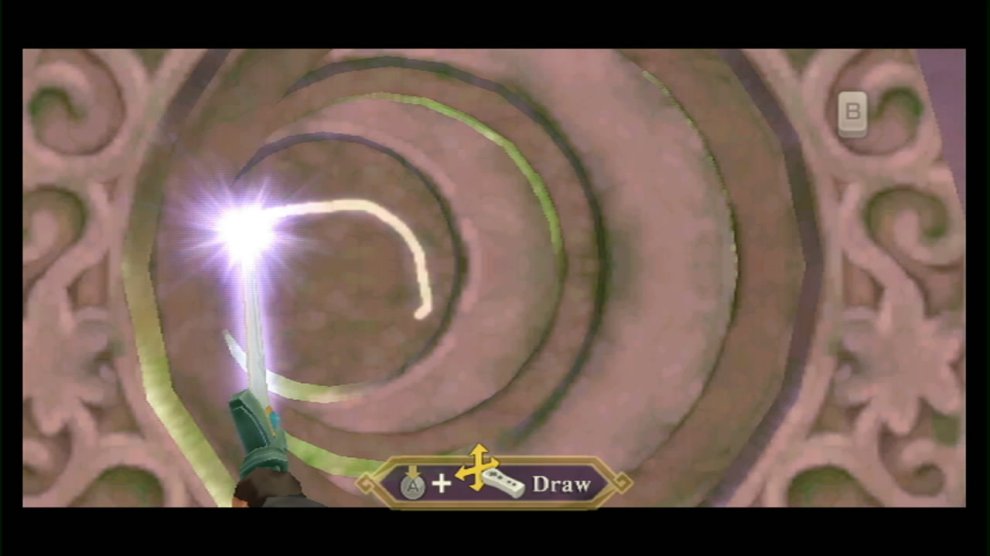 Assuming you did it correctly, the gate will open up and let you through. Go along the bridge to the ledge, then dash-jump-dive into Lake Floria.