Back in the sky, I recommend you first hunt down and open the chests activated by the six Goddess Cubes you struck in recent times. The locations are on the map, by the way, but here is a quick listing anyways.
The first one you struck is on an island northeast of Skyloft and also northwest of Beedle's Island, on an upper plateau. It contains a Silver Rupee.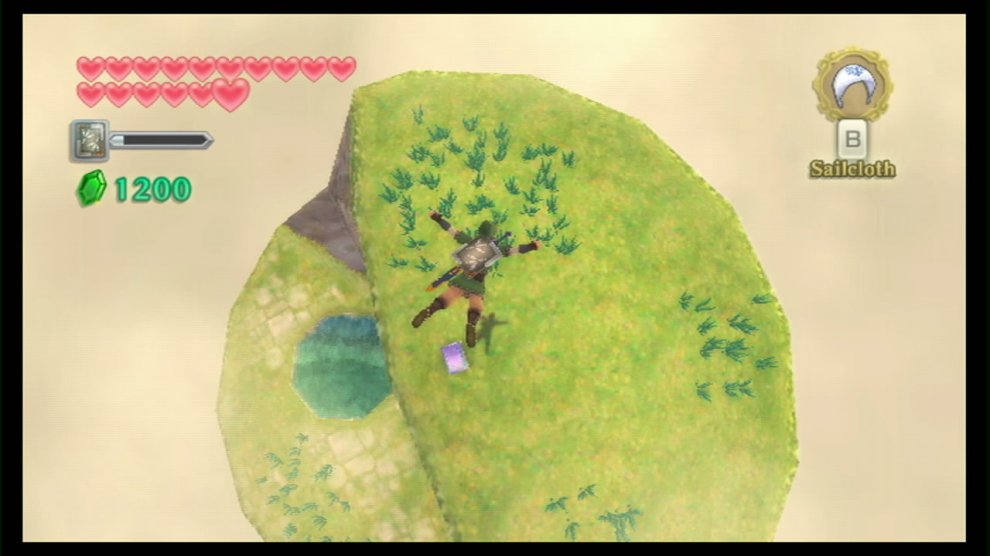 The second chest is to the southwest of Skyloft, in the vicinity of Fun Fun Island. It contains a Small Seed Satchel.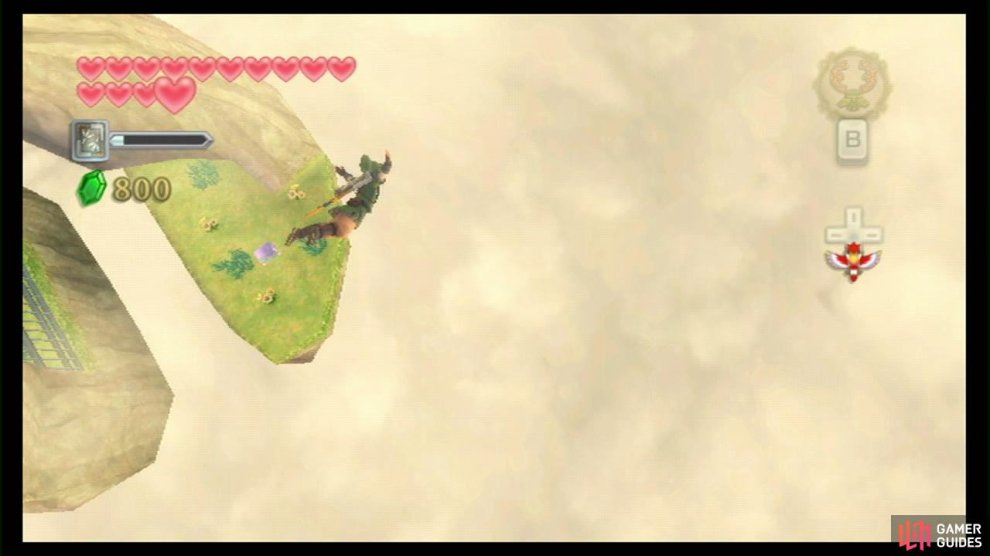 The third chest is located in the Inside the Thunderhead on the Isle of Songs. You'll be initially unable to go there, so note the location of this Gold Rupee for later.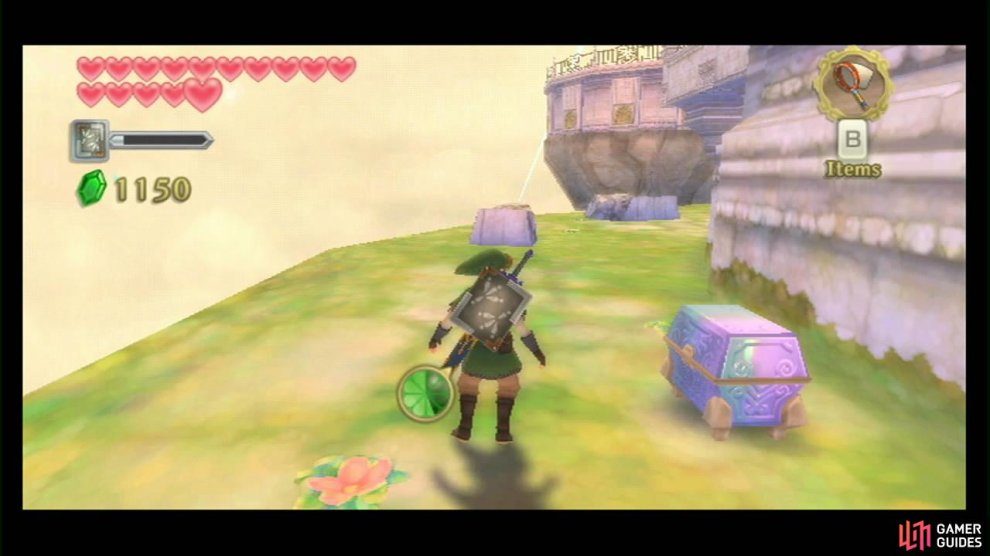 The fourth chest, also containing a Gold Rupee, is north of Skyloft, behind the main facility of Bamboo Island.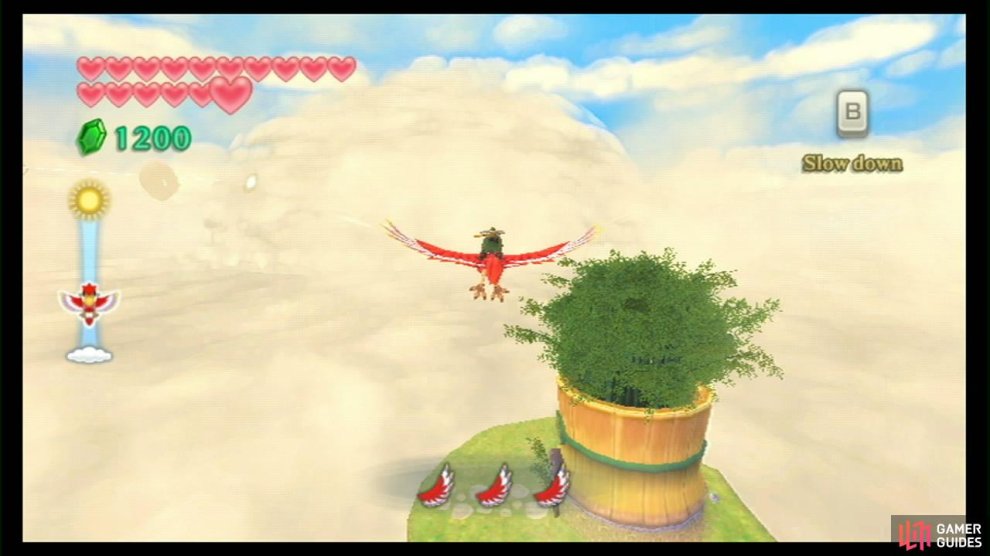 The fifth chest is found to the northeast of Skyloft, rather near Beedle's Island, on a small island. It is in an alcove; you'll need to do some vine climbing to reach this Treasure Medal.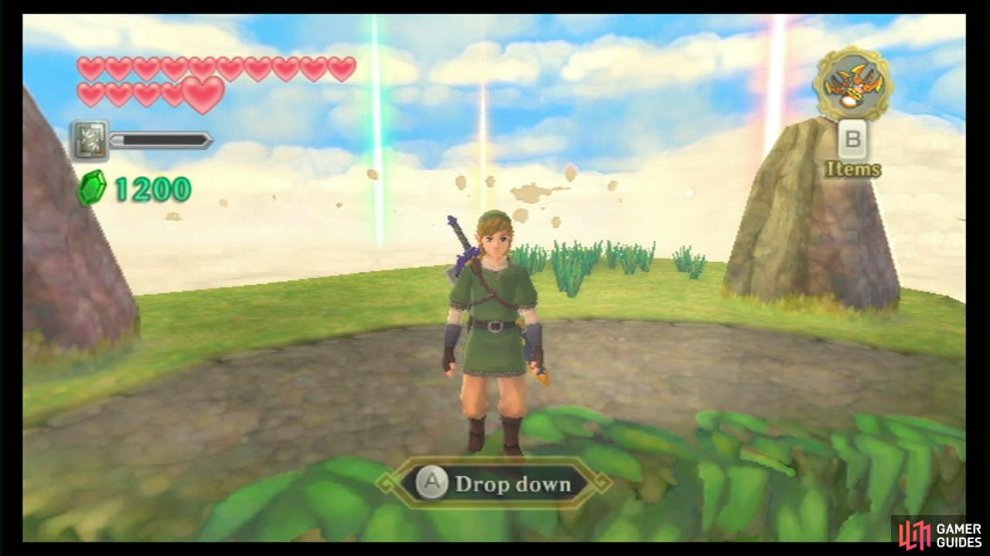 The sixth chest is actually found in Skyloft. However, it is inaccessible for the moment, so note this for the future. Once you obtain the Water Dragon's Scale, go into the eastern river and through the hole beneath Kukiel's house. Swim up to find the room with the Piece of Heart.
$$$item 2298
Afterwards, head back to Skyloft.