Back in the sky, I recommend you first hunt down and open the chests activated by the three Goddess Cubes you struck in recent times. The locations are on the map, by the way, but here is a quick listing anyways.
The first one you struck is on an island northeast of Skyloft and also near Beedle's Island, behind a rock wall. You'll need to Bomb it to find a Silver Rupee chest.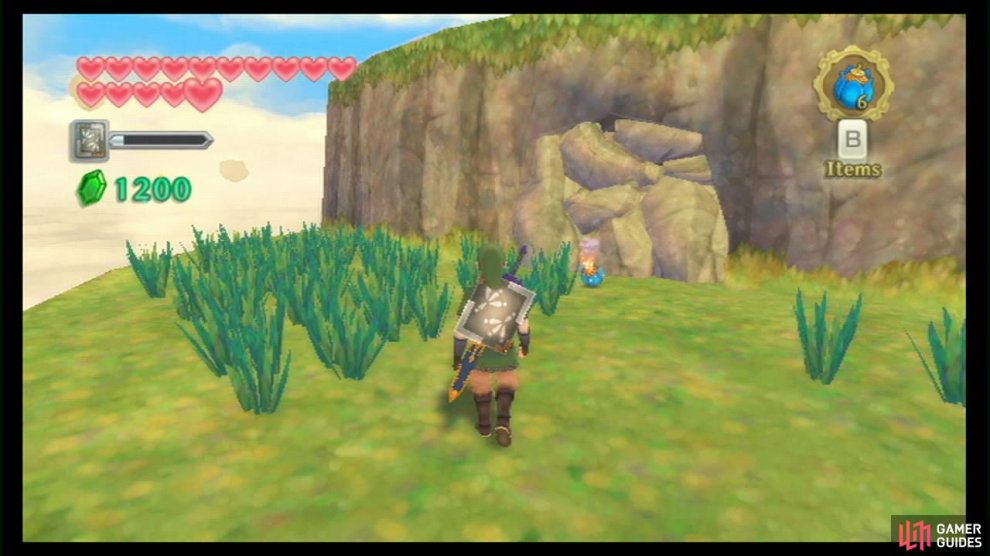 The second chest is to the south of Skyloft, on a volcano-esque island. It is on an outer platform next to the volcano and contains a Heart Medal .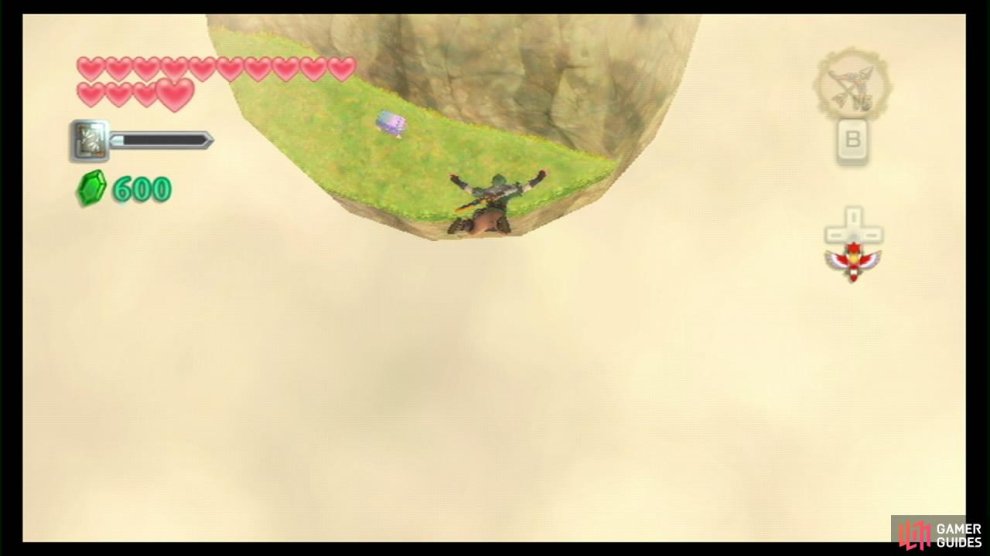 The third chest is located on Beedle's Island to the northeast of Skyloft on the high plateau. Dive off and land here to find the Piece of Heart !
$$$item 2304
Afterwards, head back to Skyloft if you feel like restocking. If not, go to Faron Woods' Sealed Grounds, covered in the next section.