Go along the path back to Gorko. You'll be shown a group of Blessed Butterflies. As mentioned earlier, you can play the Goddess Harp in front of certain groups of these insects to receive Gossip Stones or Goddess Walls; this group reveals the former.
These Gossip Stones will come up with a nice ol' "Boing-oing", dropping out a random treasure as well. You can hit them with your sword or a Bomb for somewhat humorous effects, and speak with them for advice and hints, some quite valuable.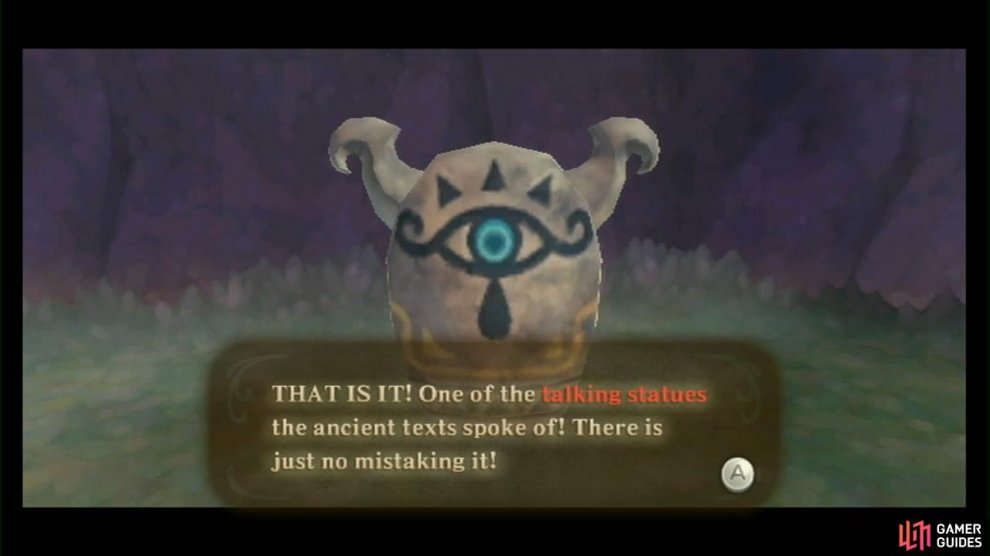 Finish any other business you have here, then use a Bird Statue to return to the sky. Return to Skyloft, unless you're going to do some Goddess Cube chest hunting.