Once you get back in Skyloft, you should be beside the second windmill (the one missing its propeller). The man who advised you of the robot originally will now fix the windmill and leave.
Once you regain control, use the Gust Bellows as before to rotate the windmill until it faces the Light Tower – it'll light up when the windmill is properly lined up. Line up the other one if needed, and an altar suddenly rises on the Light Tower's apex. Head up the tower now.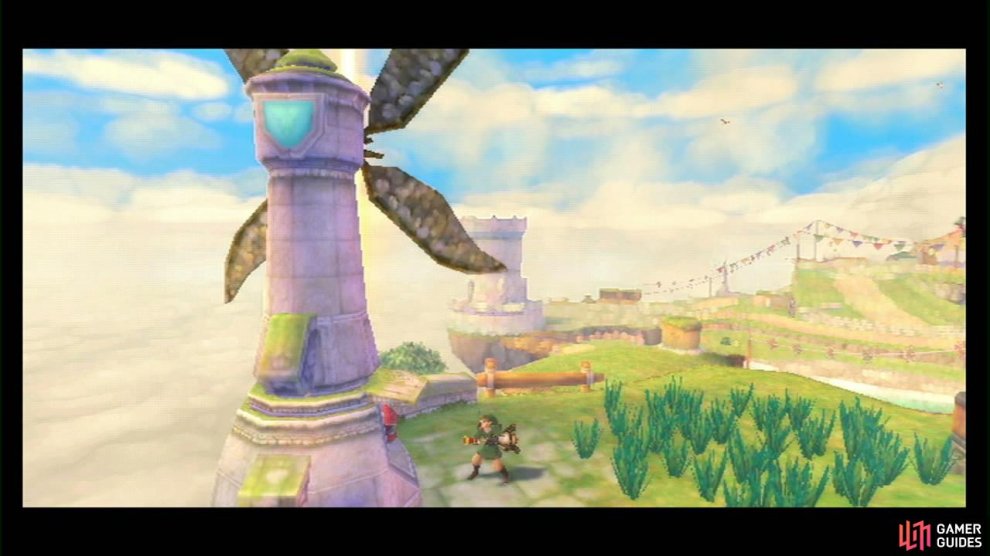 Here, Z-target the center of the platform and take out the Goddess Harp. Strum for a bit, then Fi will instruct you to play in time with the circle of light (I find going left while it expands and right when it contracts works best, once you learn to time it right.)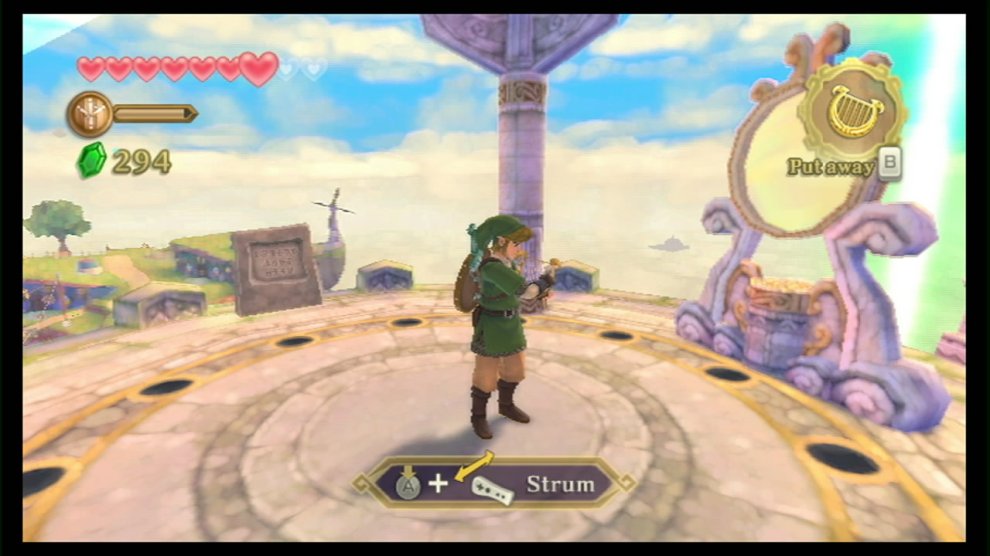 After playing the Ballad of the Goddess, a beam of sunlight will end up reflecting off of the mirror and piercing through the Thunderhead to the far northwest.
This place is apparently your next destination, so stock up at the Bazaar, then start flying on your Loftwing.