Upon arriving, head into the second floor of the Knight Academy. Here, enter Headmaster Gaepora's room and speak with him to learn the lyrics to the Ballad of the Goddess. He then also mentions in particular the Light Tower and the "two sails" used to activate it. Hmm… We know about the Light Tower, but two sails… Oh, I know! Exit the academy and go southwest-ish of the bazaar to a large windmill.
At the base of the windmill, you should a pinwheel. Use the Gust Bellows and blow some air into it, thereby making the windmill itself rotate. Continue blowing air onto the pinwheel until the windmill is lined up with the Light Tower in the distance – the windmill will light up when such has occurred.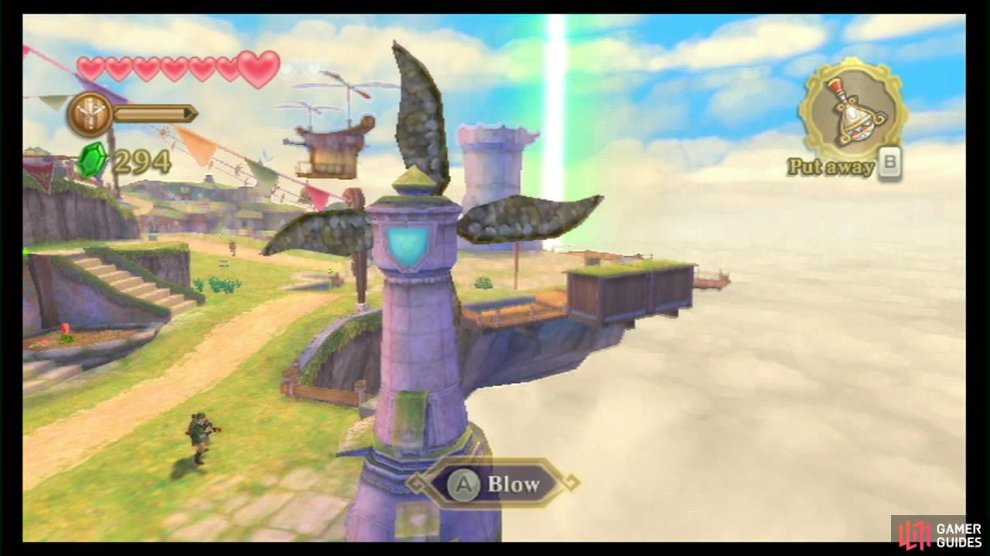 Now, for the other windmill. It is found to the northeast of the first windmill and north of the graveyard. Once you reach it, you'll find it to have no pinwheel, and therefore, no means of rotating it. A man nearby will eventually mention that Gondo (the owner of the Scrap Shop in the plaza) has an old robot that might be helpful in finding the missing pinwheel.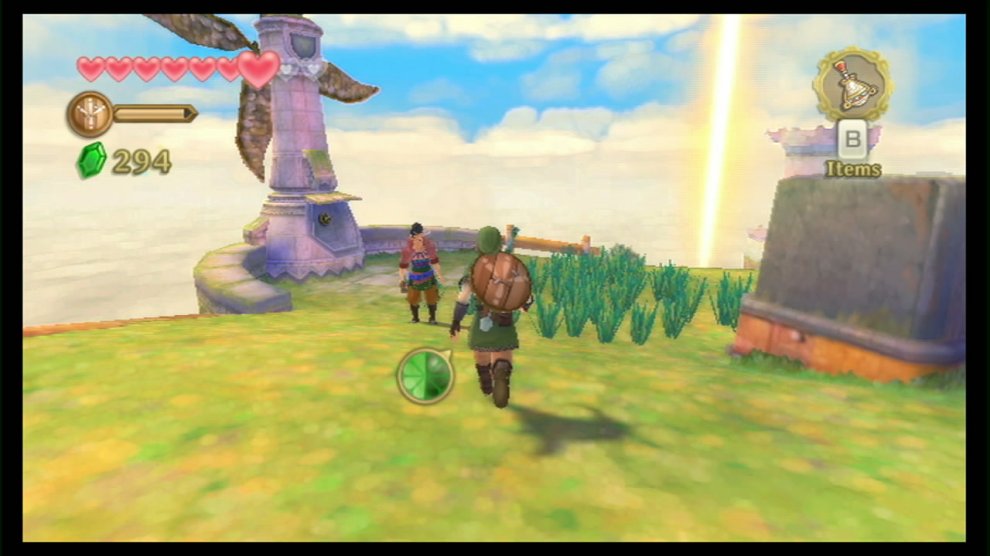 After the scene, head over to the Bazaar and go into the tent. Find and speak with Gondo and he'll speak shortly with you about his robot before asking for an Ancient Flower to fix it. As I said long ago, you should keep at the least ONE Ancient Flower. This is where you'd use it. If you don't have one, you can go to the Lanayru Desert and search the Timeshift Stones' influences to find one. One is notably in the Temple of Time area.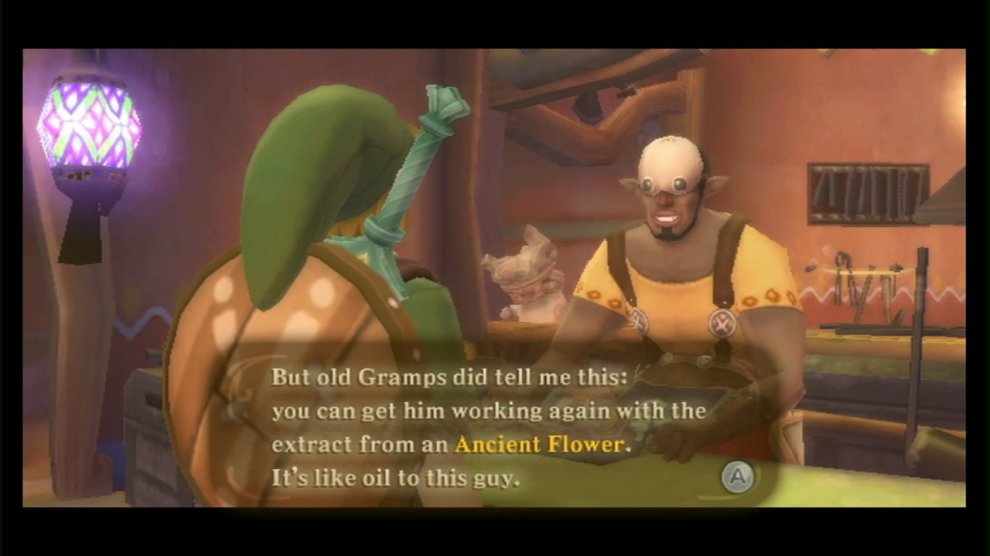 After handing over one, the robot will soon be fixed and named Scrapper. This rather … odd … robot will agree to carry anything you (well, Fi) need from the surface to the sky and back.
So, where is the pinwheel? I noted it earlier, back at the Eldin Volcano. Well, time to start flying. Head to large fiery beam of light to the northeast of Skyloft. Once there, go ahead and descend to the Temple Entrance Bird Statue.