If you are not able to get yourself to the "Floria Waterfall" Bird Statue from the sky, you'll have to walk here from a different one by your own directions.
Anyhow, go into the cavern nearby to find Faron's chamber. Swim and spin attack onto the central platform and speak with Faron. She'll let you borrow the water basin, then Fi, regrettably enough, sends Scrapper to help out Master shortpants by carrying the water basin to the sky.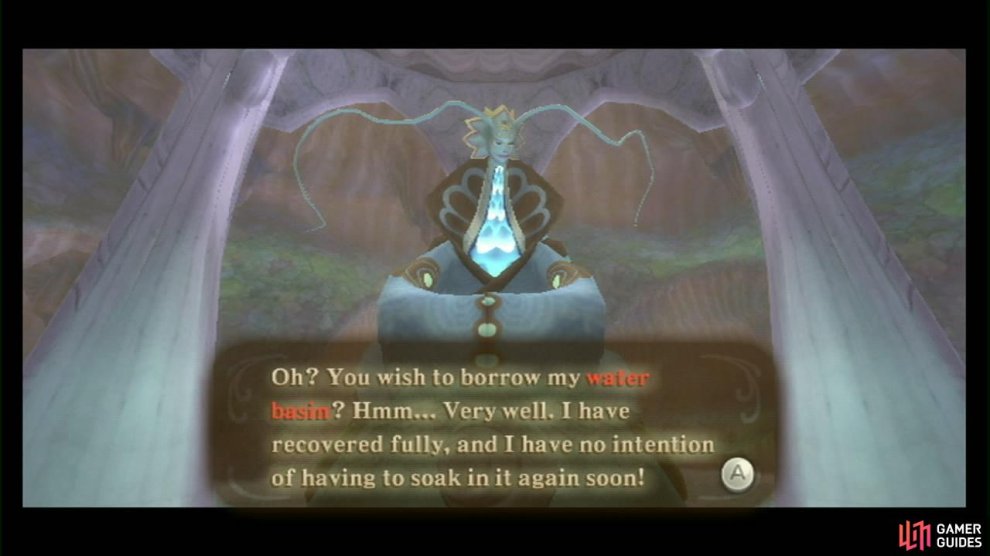 Return to the Bird Statue and to the sky. Descend within the red beam of light to the north.