Still protecting Scrapper, okay?
Here, defeat the Fire Keese and any Red Chuchus you end up coming across. Go to the Bird Statue and further north. You'll have to get rid of the two Lizalfos down there. Take it from me - you do not want to try hand-to-hand combat. Use it only as a last resort. Use up your Bow and Bombs before even trying, okay? Also be sure to save a few arrows for the Cursed Spumes in the lava river, then cross the platforms. On the other side, go to the right, up the hill, defeat the Red Chuchu, and continue.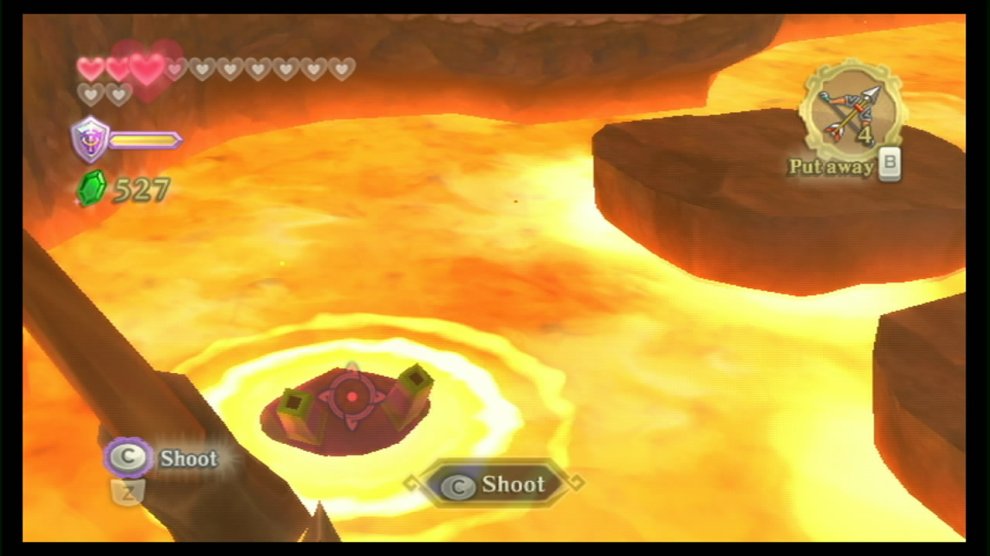 Here, head over to the last fire gate and Scrapper will sloppily pour the water from the basin into the frog statue. This extinguishes the fire, letting you proceed into the Fire Sanctuary. After regaining control of Link, use the nearby Bird Statue, then proceed into the dungeon with the final of the Sacred Flames … the Fire Sanctuary.