The Great Forest — Eiyuden Chronicle: Rising Interactive Map
Map of the Great Forest from Eiyuden Chronicle: Rising. Includes locations for Elementum Pillars, Hollow Plant, crafting materials, trapping and fishing spots, enemies.
Published: 14th of May, 2022 • Map Credit: Vincent Lau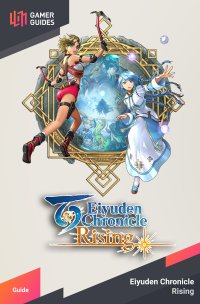 Get a Gamer Guides Premium account:
Remove ads
Custom Favorites
Support the authors
And many more special features coming soon...
Subscribe Now