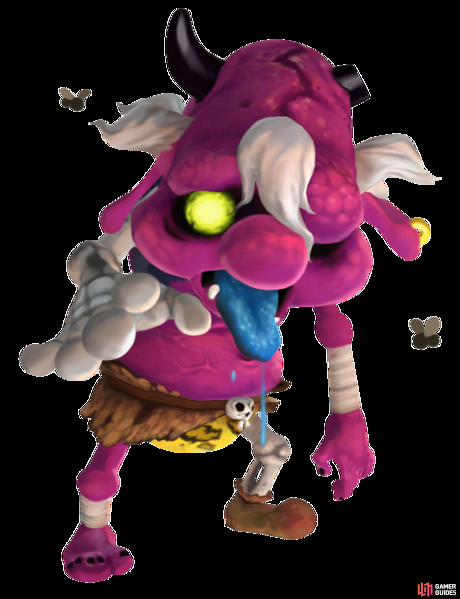 Spoils Gotten: Ornamental Skulls, Golden Skulls, Rupees, Hearts.
Appearance: A purplish Bokoblin.
Location: Ancient Cistern
Weaknesses: Sword
Attacks: Grab
These harrowing foes are encountered in the dark and dirty underground catacombs of the normally pristine Ancient Cistern. They will rise out of the ground, usually in large groups. They can't be defeated with a regular sword, unless the fatal blow is used. Until you receive a more powerful sword or use one of Koloktos' swords, it is better to simply avoid them. Killing with a fatal blow is practically the only option. Plus, showing it the (or an upgrade of) the Sacred Shield sort of scares it.