Upon entering, go forward and look to the right; you'll see a fence. Go to the opening in said fence and jump down the below ledge. You'll find a chest on the other side of the gap with a Red Rupee inside. Drop down and continue, defeating the Chuchus and the Keese as you go. You'll want to defeat them – they can drop Rupees, Hearts, and other rare treasures!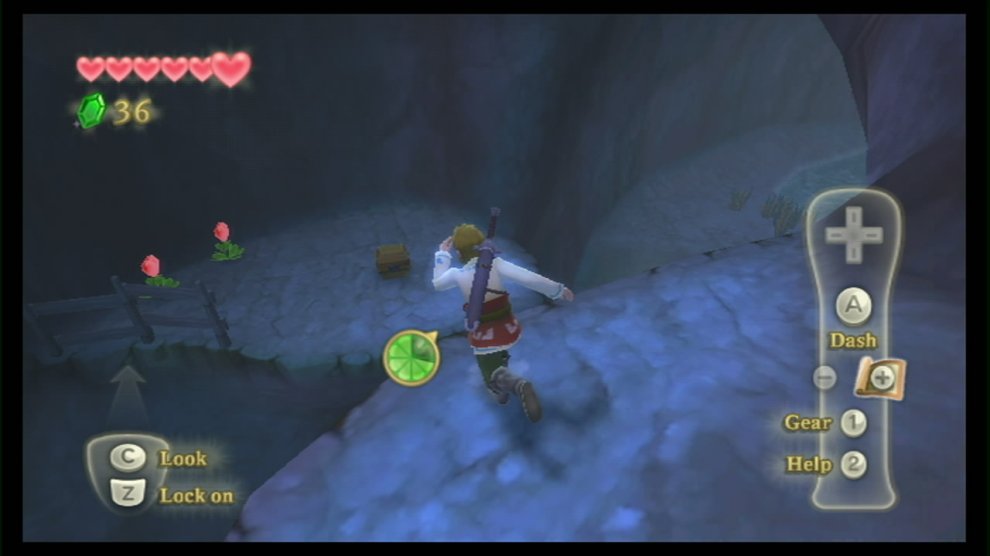 Anyhow, go along to the steep incline. For this, dash to the top; otherwise, you'll slide back down. You'll soon come to some vines. Ascend them and go to the ledge to find another Red Rupee in the chest. Go down and along the path. Dash to the high ledge and defeat the enemies you'll find in the next room.
Further along, you'll find a ledge with some grass on. Look around, as there is a hole in the base of the wall. When you find it, go through and along the path to forty Rupees . Exit the hole and head to the cavern's exit nearby.