Back here, exit back into the cavern and swim up to the Water Dragon's ledge. Speak with her and hand over the Sacred Water. After she is healed, Faron leads you (back) outside to the large impenetrable waterfall. She will stop the water, allowing you to enter the Ancient Cistern.
However, I recommend first using the Bird Statue and then going up into the sky to restock in Skyloft and find some Goddess Cube chests. This is the list, organized by order mentioned since last "catch-up" in the walkthrough.
Your first chest is on Skyloft, near the western "Loftwing dock". You can dash-jump to this Silver Rupee chest.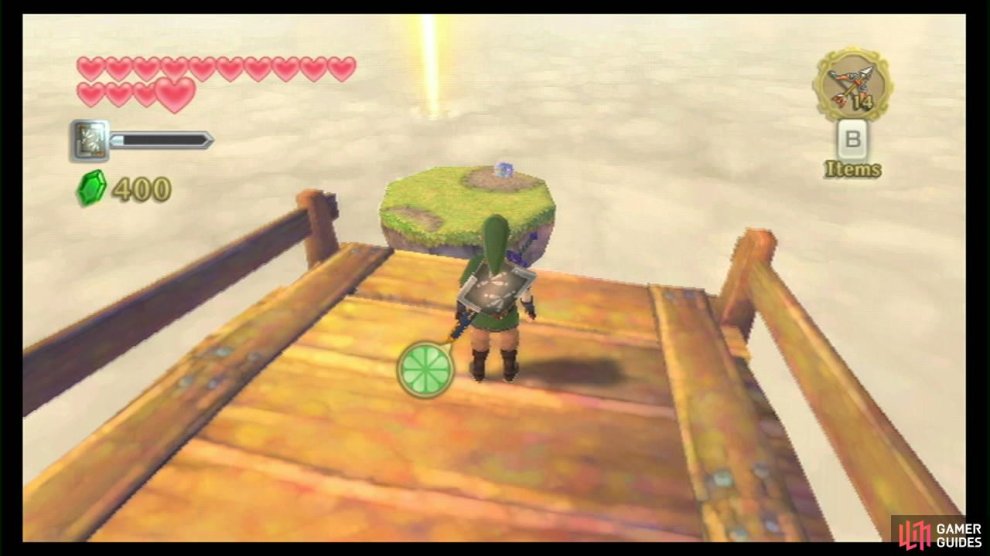 The second chest is on the volcano-esque island south of Skyloft. This one is tough to get, because you typically need the Clawshots to access it. However, you can dive into the island and try tilting the Wii Remote to get on the ledge in the island. If you find it tough, just come back later with the Clawshots; you'll get them soon after finishing the Ancient Cistern. The chest contains a Piece of Heart .
$$$item 2306
The third chest is within the Thunderhead, northeast of the Isle of Songs. Climb the vines to the top of the island to find a Rupee Medal .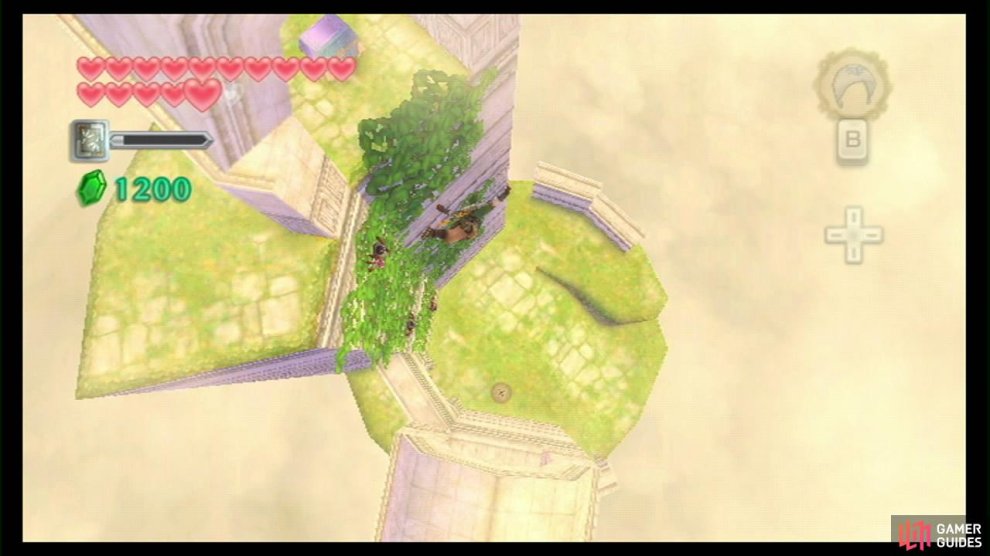 The fourth chest is on Skyloft, and you will likely NEED the Clawshots for this one. You can Clawshot onto the vines on the ledges above the Waterfall entrance to reach the top of the waterfall, then jump off of the edge to reach the small island with the chest. It is quite unlikely you'll get to this one with a method similar to the second chest above. Anyhow, the chest contains a Gold Rupee .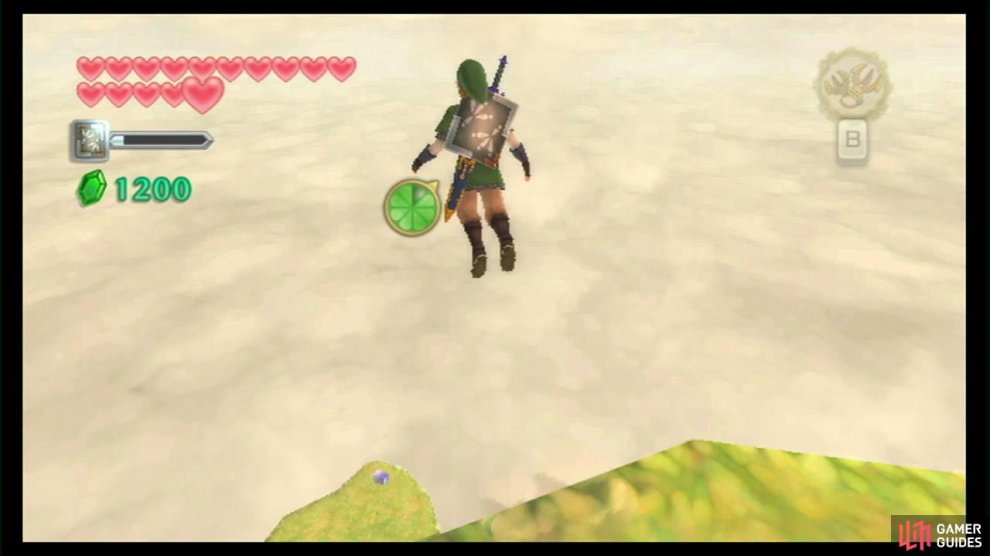 Again, I recommend stocking up in Skyloft before returning. Some more Potion and a few equipment upgrades would be nice, as would the Sacred Shield if you could afford the 500 Rupees .
Anyhow, when you're ready, go to where the waterfall used to be and go into the water. Spin jump to the ledge and enter the dungeon, covered in the next section.