Earning S-Ranks on some of the game's side-ops can be frustrating, infuriating and very, very difficult. As such, before trying your hand at obtaining S-Ranks on each of the levels on offer, here are a few hints and tricks to boost your score, save some time and greatly reduce your stress levels.
Always turn off the reflex option in the gameplay menu. This will gift you a bonus of 5000-8000 points (depending on the level) upon completion of a misison. This is very useful for pushing that high score even higher!
Try your best to not be spotted, or if you do escape as quickly as possible. There is a hefty 3000 bonus points awarded for completing a mission without enemies going into combat status.
Do not kill anyone! Ensure that you stick to using close quarter combat or your tranquiliser gun to deal with enemies. Not killing enemies will grant you a bonus of 2000 points which will increase your overall score, and not using firearms will keep you stealthy to boot!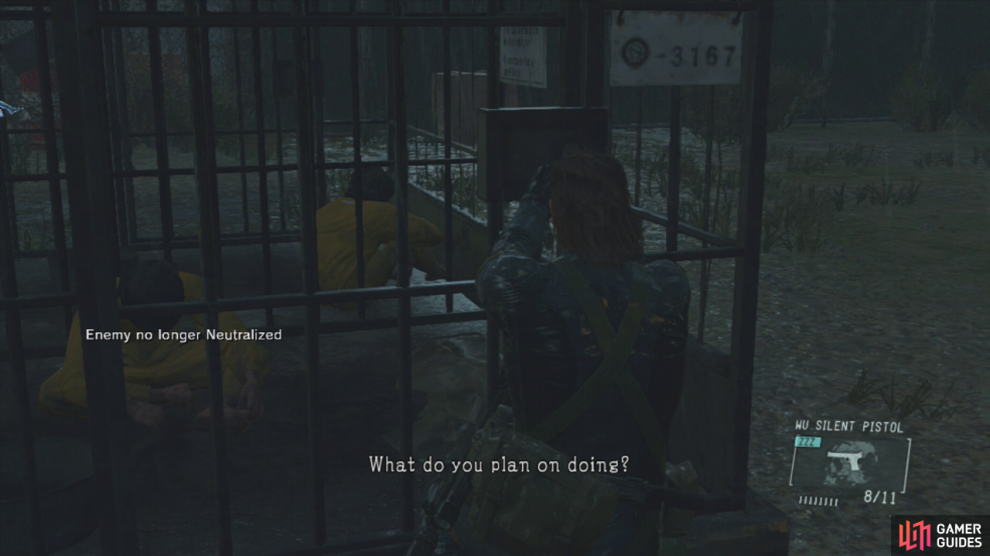 Most levels have prisoners located at the prison on the eastern side of the camp. Extracting them will always give you bonus points. If you are fast enough, you should not need them but if you kill anyone and have been in a combat status, a couple of prisoners will go a long way to evening out the negative scores.
By completing missions previously, you can unlock various weapons which will appear at the starting spot for the mission depending on the rank that you attain. Missions completed with a C-Ranks usually earn the Sz.-336 SMG, B-Ranks unlock the MR R-Launcher/S1000 Shotgun, A-Ranks will give Snake access to the M2000 Sniper-D. These weapons can make earning those S-Ranks much, much easier.
Time is a very important commodity in earning an S-Rank. Completing a mission fast enough means that you will not need to worry about trying to earn any of those tricky bonuses, which can be excruciatingly difficult on hard difficulty. Fortunately, within the guide you'll find video walkthroughs geared to get you through most missions in the shortest amount of time possible.
Always use the iDroid to call in a helicopter on the way to an extraction zone. That way, it will be waiting for you when you arrive, saving more of that precious time.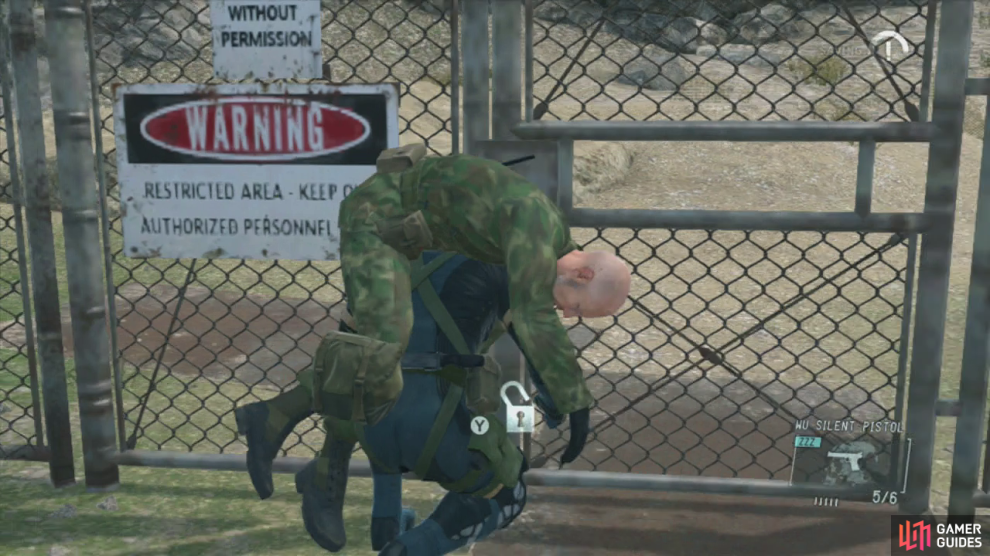 Each mission has a secondary objective (usually tied into the level-specific achievement/trophy). These secondary objectives can offer some very rewarding bonuses if undertaken. However, some of these are quite difficult to get at, so it is up to you to determine whether the optional points are worth the risk.