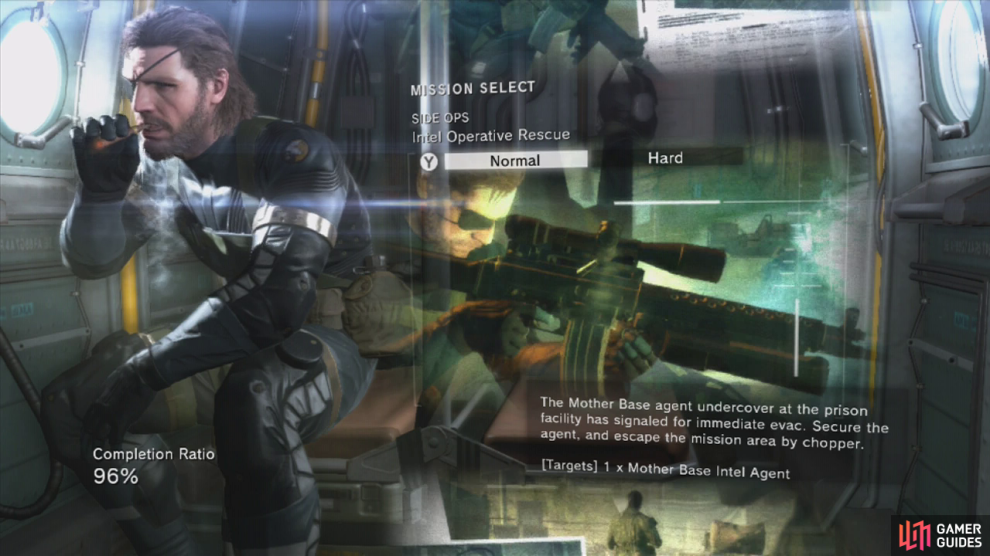 This mission is short and sweet and for the most part you'll be sitting in the door of a helicopter in an on-rails section of gameplay that requires us to escort and provide cover to an NPC on the ground who keeps you busy by getting in and out of a vehicle for a good few minutes.
During the mission you will want to prioritise the elimination of enemies on rooftops toting the RPGs. Whilst they are not the most accurate enemies in the world and will usually miss with their first rocket, they will almost cerainly hit you or the target on the second attempt and it doesn't take much damage to end the mission on the hard difficulty. As such, you need to deal with them prior to that. If you are not going for the S-Ranking or the achievement/trophy for no kills, as you move through the mission, feel free to use the explosive barrels to your advantage as they can wipe out a few enemies at a time.
Note that there is an achievement/trophy for completing this mission without killing anyone. To do this, switch to the Uragan-5 Pistol as you begin the mission. Keep in mind that if you kill no-one and knock them all out instead, your score will be significantly higher than if you use live rounds to kill them.
Note: If you can complete the mission using only the Uragan-5 Pistol to eliminate guards and you don't retry too many times, you are pretty much guaranteed an S-Rank.
Mission Unlocks:
The following bonuses will be unlocked by completing the mission on the two difficulties, completing trials and earning scores:
Complete the mission to earn the collectible - Chico's Tape (1 of 7).
Complete the mission on Normal to unlock the Hard Difficulty.
Complete the mission on Normal to unlock the 'Fastest Neutralisation of all Enemies' Trial.
Complete the mission on Hard to unlock the 'Fastest Completion' & 'Fastest Shooting of all Moai' Trial.
Mission Scoring:
The following bonuses will be added to your score at the end of the level if you are able to meet the requirements as you move through the mission.
0 Combat Alerts = N/A
0 Kills = +250
0 Retries = +375
No Reflex = N/A