Map Type: Time Trial
Total Waves: N/A
Our Goal: Dispatch 325 units in five minutes
Towers Used
Gatling Gun
Oil Tower
Spark Tower
0 - 1 Minutes Gone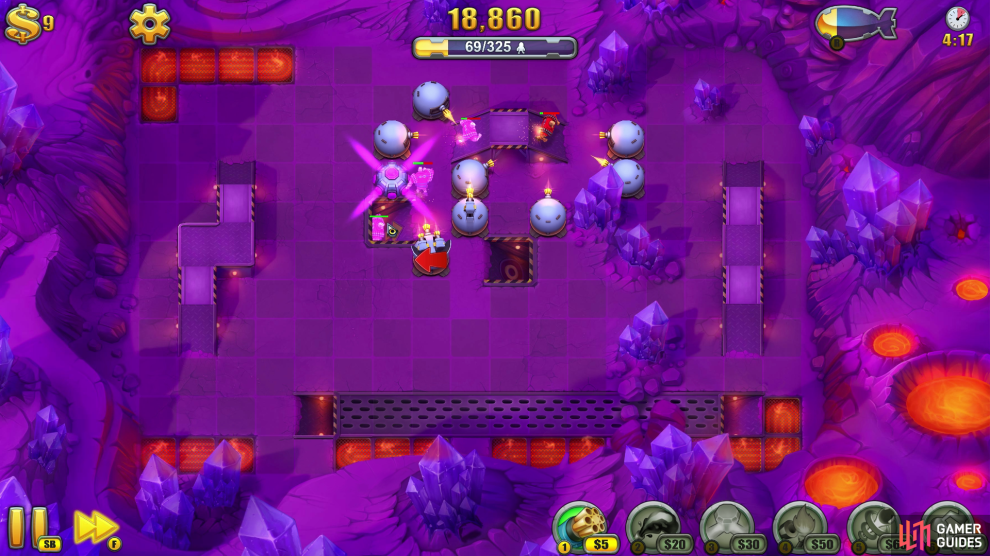 – Build the same maze up to the bridge that we did in The Frying Pan (level before this one).
– Upgrade the Gun Tower north of their entrance to a Spark Tower.
1 - 2 Minutes Gone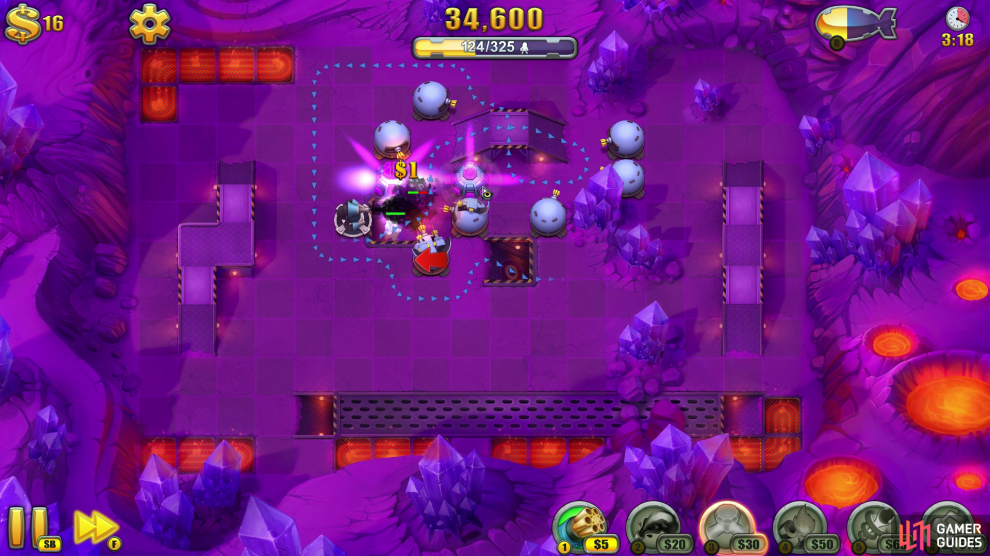 – Drop an Oil/Polymorph Tower overlooking their entrance.
– Upgrade the Gun Towers closest to the entrance as we're looking to finish each round ASAP (to trigger the next one).
2 - 3 Minutes Gone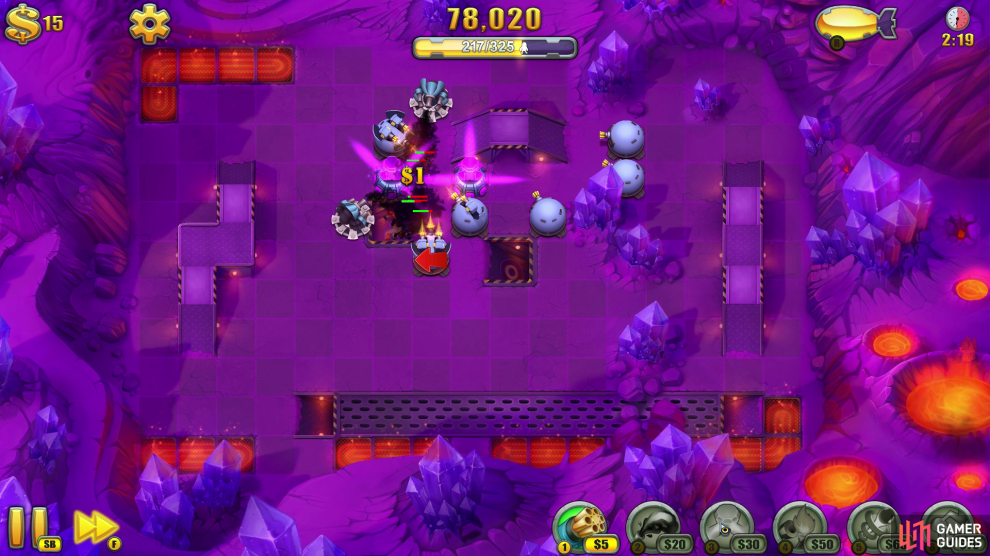 – Swap out the northern Gun Tower with a Slow Tower to keep the units pinned down near the entrance.
3 - 4 Minutes Gone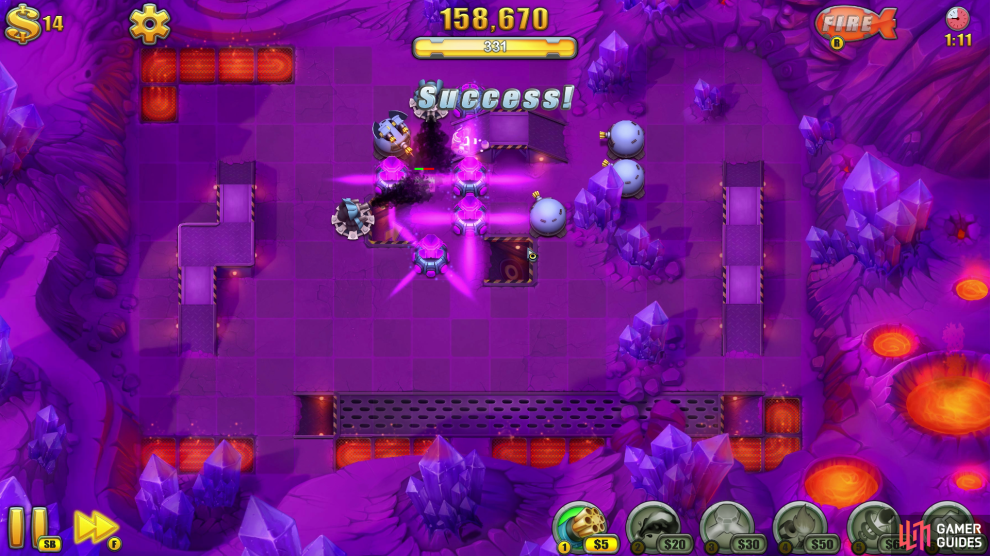 – Swap out a few more Gun Towers for Spark Towers and you can have this in the bag with over a minute to go!
4 - 5 Minutes Gone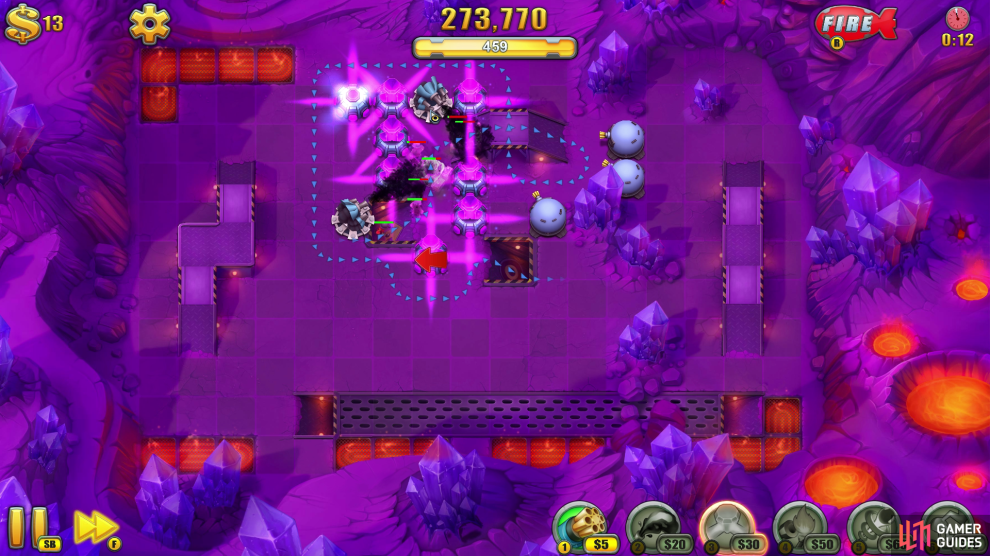 – This is purely a money grabbing exercise now, so when the map is filled with runners, drop an Airstrike for some additional bonus points.
1097