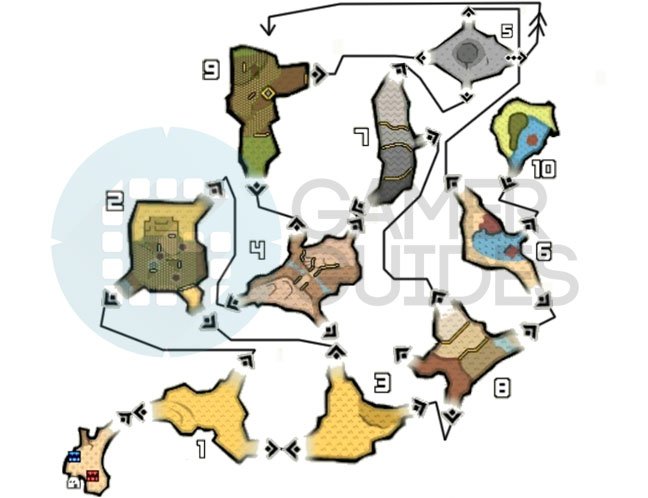 Note: Not all gathering areas shown on the map will be there when you enter. Gathering areas are randomly selected and after using one up, it might respawn after ten minutes or so.
Ancestral Steppe was introduced in 4 Ultimate as a starter area and, being the debut of an emphasis on elevation on land plus monster mounting, has several areas where there are upper and lower areas, such as areas 2, 4, and 7 in particular. Be careful which level you end up! Especially if you're in multiplayer, you don't want to cause the monster to bounce between ledges, as this can waste valuable time as everyone chases it down.
If you need Wyvern Eggs then travel to area 5. Note that you can't make the jump to area 9 without Felyne Lander!
And a final note, any area where the upper level consists of delicate vinework (such as area 2), you cannot lay down Pitfall Traps (obviously).