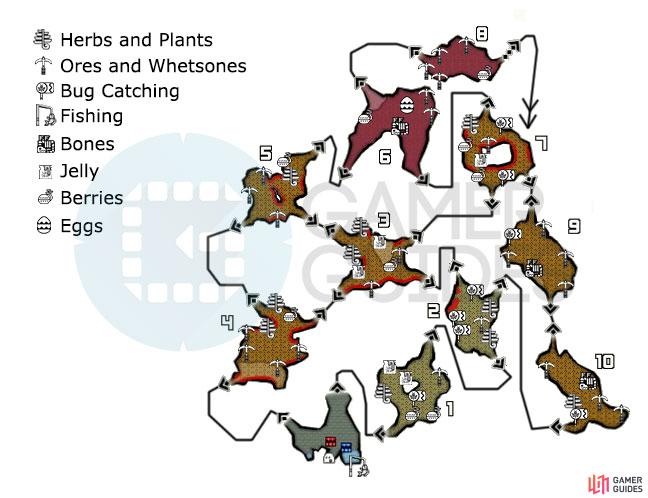 Note: Not all gathering areas shown on the map will be there when you enter. Gathering areas are randomly selected and after using one up, it might respawn after ten minutes or so.
The Volcano is pretty standard. Stepping towards the edge of the maps where you come in contact with lava pools will drain your health (you'll notice because your health bar is flashing between orange and green), so stay away from those if you're trying to heal up and try to avoid those areas in general. Beyond areas 1 and 2 you will need Cool Drinks so that you don't overheat, which saps your health!
There are so many mining spots here, and a good thing too. The Volcano is rich with precious ores and even rare bugs to catch so be sure to zoom by all the mining nodes and bust them all open.