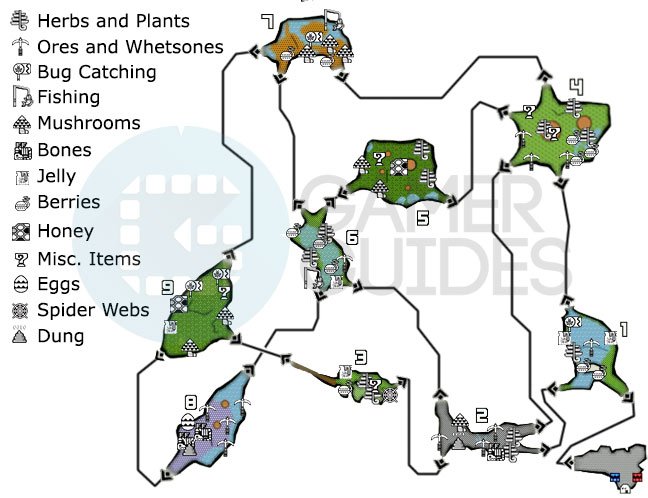 Note: Not all gathering areas shown on the map will be there when you enter. Gathering areas are randomly selected and after using one up, it might respawn after ten minutes or so.
Misty Peaks is closest to Yukumo Village and is a scenic area high up within the mountains. If you are looking for Yukumo Wood look no further, as Yukumo Wood is present in this area and will be needed for all of your Yukumo-themed weapons! You know, the ones that need Yukumo Tickets.
Royal Honey can also be found here in area 9 from the swarming beehive, and finally, an item known as Super Sprouts can be found exclusively in area 3, the cat village of this area.