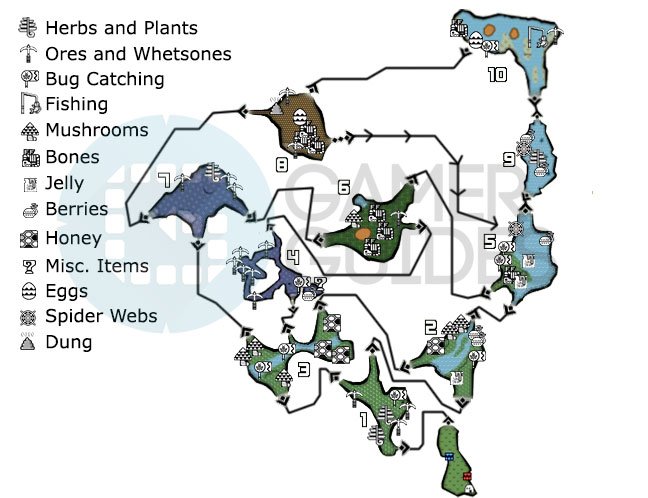 Note: Not all gathering areas shown on the map will be there when you enter. Gathering areas are randomly selected and after using one up, it might respawn after ten minutes or so.
Deserted Islands is an area introduced in Monster Hunter Tri . In the shift between then and now, some of the areas have been chopped off and most of the underwater elements have been downplayed or removed altogether. So it's like…the new and improved Deserted Islands 2.0! Similar to Jurassic Frontier, Deserted Island has a variety of micro-ecosystems within its heart ranging from a den of Jaggi to the expansive coastline. So take it in and enjoy it!
Area 4 is a hive of ores where you can mine to your heart's content. No monster will ever travel to area 4. Aditionally, area 8 is where you want to go to collect some Wyvern Eggs . If you need them, of course.