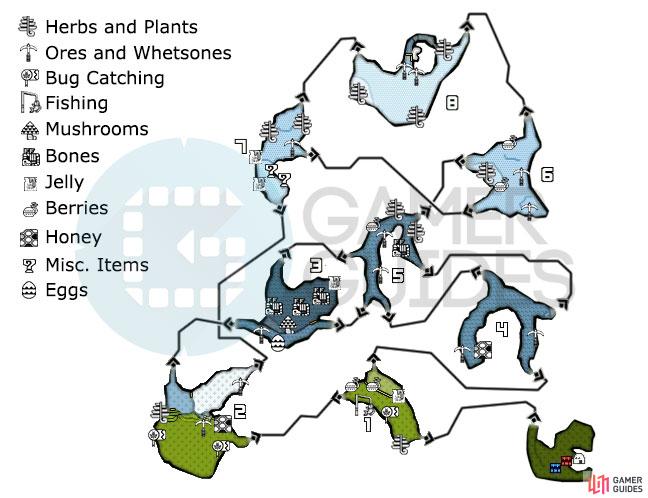 Note: Not all gathering areas shown on the map will be there when you enter. Gathering areas are randomly selected and after using one up, it might respawn after ten minutes or so.
Arctic Ridge is a very cold region and requires Hot Drinks beyond areas 1 and 2. The areas crisscross each other a lot, so most of the connections might feel rather unintuitive, if not straight-up irritating when monsters bounce between areas 7 or 8, and 3.
The account item Mountain Herbs is unique to this area and can be gathered from any of the herb locations which take the form of white flowers/plants things. Aside from the Hot Drink requirement, there's nothing else to note about Arctic Ridge. So get out there and explore!