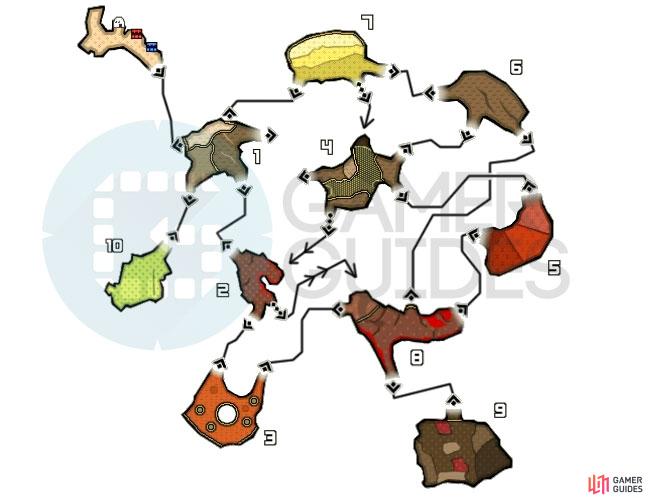 Note: Not all gathering areas shown on the map will be there when you enter. Gathering areas are randomly selected and after using one up, it might respawn after ten minutes or so.
Volcanic Hollow in 4 Ultimate , its debut, was just a fiery rehash of Sunken Hollow and it really disappointed everyone. Well, thankfully, Sunken Hollow is not in this game but Volcanoc Hollow is, which means you don't have to see reskins this time!
Many of the gathering spots have reshuffled since 4 Ultimate , particularly Powderstones , an Egg-like account item that will drain your health similar to Khezu Whelps. It's found in area 6 this time from a special, odd-looking black mining node.
Several areas have heavily sloped areas, area 8 in particular, and area 4 is a double deckered area with delicate webs constituting the top area. No Pitfall Traps can be placed here!
Be sure to consume a Cool Drink.