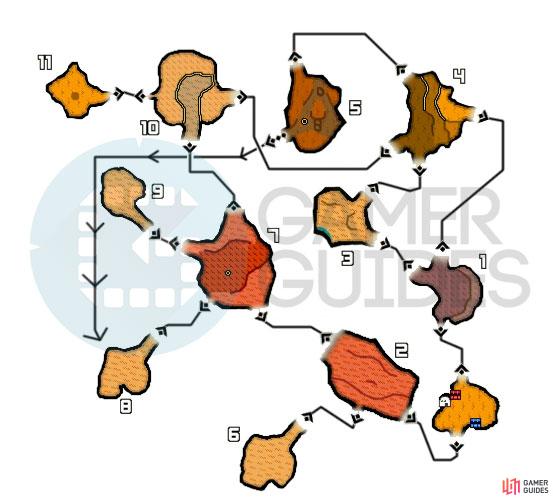 Note: Not all gathering areas shown on the map will be there when you enter. Gathering areas are randomly selected and after using one up, it might respawn after ten minutes or so.
Dunes is the original desert mojo and was featured again in 4 Ultimate . It returns to Generations largely unchanged aside from some new battle tunes. The Dunes is a very erratic place, the mistress of extremes. Should you travel to the Dunes by day, bring Cool Drinks. However, by night the temperatures plunge, and Hot Drinks will be your new survival tool of the night.
Additionally, by night a new connective path opens up between areas 7 and 3. Monsters that travel frequently between them (since area 3 is a popular resting point) will be more easily tracked down during the night.