Quest Info
Objective: Capture a Barroth
Reward Money: 3600z
Time Limit: 50 min.
Conditions: HR 3 or higher
Failure Conditions: Time Expires / Faint 3 Times / Barroth is slain
Other Monsters: Apceros / Kestodon / Gajau / Noios
Since you need to have completed Snatch the Snatcher to start this quest, you probably don't need another tutorial on capturing. The Barroth is a much sturdier foe than the Kulu-Ya-Ku, so be prepared for a longer fight. Despite that, there are more similarities than differences as far as general strategy goes. Get to Scoutfly Level three before you engage, then punish the Barroth until it flees for its lair and a skull appears by its mini-map icon.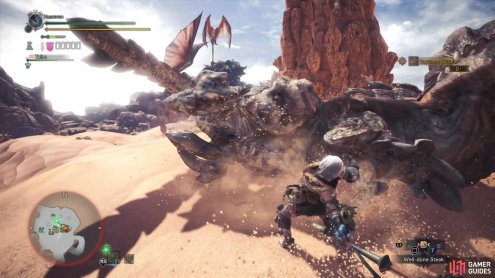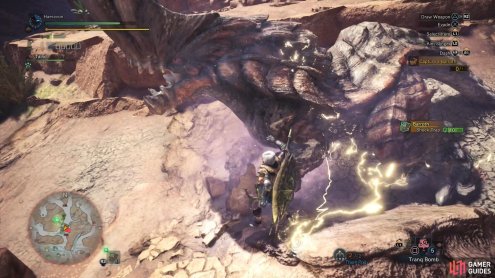 Some things to watch out for include the Jyuratodus, which may be in the swamp. If it gets territorial with a weakened Barroth, it could complicate matters. Also, be aware that the Barroth's lair is under water, and not a suitable place for setting traps. Since you can't place a trap where it sleeps, you'll either have to head it off as it flees towards its lair and drop your trap along its path, or provoke it once it's sleeping, retreat to more suitable ground, and place your trap when it comes to attack you. Once it's captured, this quest will end.
Back in town, be sure to visit the Smart Biologist again for 600 Research Points. If he's got further requests, however, they'll have to wait until you advance the main story further.