Quest Info
Objective: Deliver 20 Bauble Cactuses
Reward Money: 1080z
Time Limit: 50 min.
Conditions: HR 3 or higher
Failure Conditions: Time Expires / Faint 3 Times
Other Monsters: Apceros / Kestodon / Gajau / Noios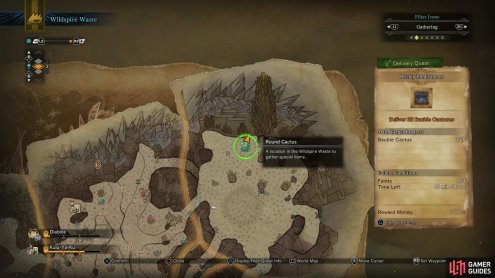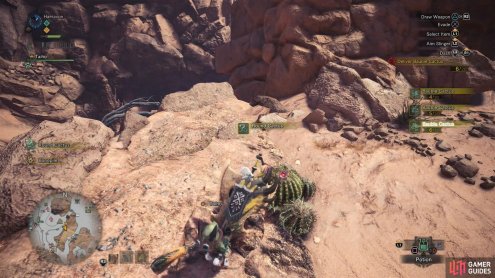 This quest is very similar to the earlier quest Fungal Flexin' in the Ancient Forest, this time charging you with the task of recovering twenty Bauble Cactuses. You'll find these, naturally, by searching various cactus deposits in the more arid parts of the Wildspire Wastes, which you can locate by searching your map (under the "Resources" filter) for Round Cactus markers. These appear as green question marks on your map. Most of these Round Cactuses can be found in AREA 6, on the elevated areas. Once you recover twenty of them, this quest will end.