| Legend | Reward |
| --- | --- |
| Minor Increase | Minor Defence Charm, +4 Leather |
Note: This Tale becomes available at anypoint during Act 2.
Search for the hidden item
Head North of Urashima's Village and take out the Mongol's surrounding the Monks Body, then examine it to gather some more information on the situation. Now follow the trail of blood to find the item hidden by the monk.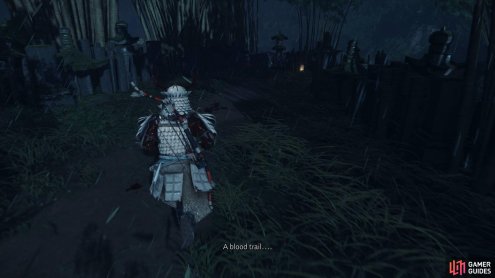 Once you've acquired it, travel Kushi Pagoda which is located North of Kushi Temple and chat to the Monk to complete the Tale.