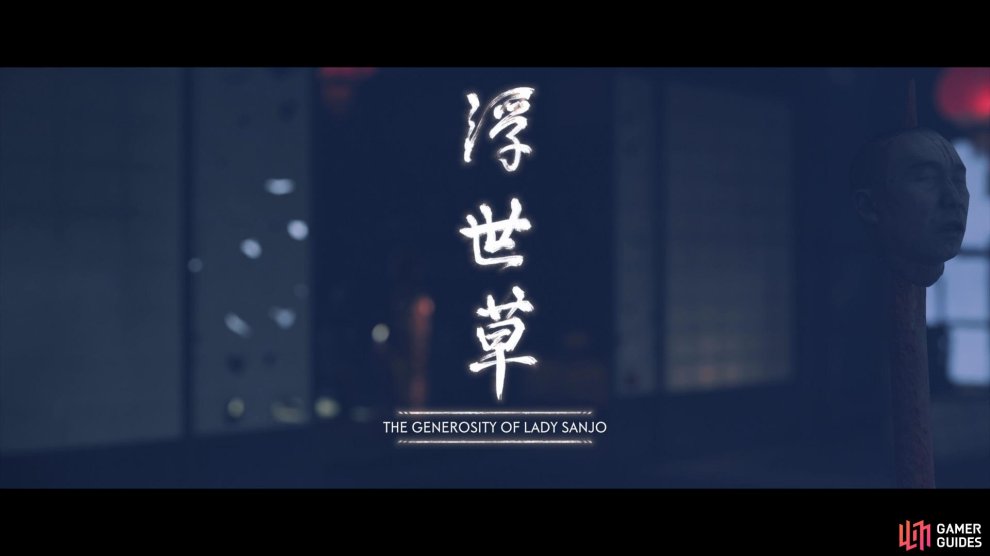 | Legend | Reward |
| --- | --- |
| Minor Increase | Minor Stealth Charm, +14 Linen |
Note: This Tale becomes available at anypoint during Act 2.
Travel to the Three Paths Well / Defeat the Ronin
Head to Umugi Cove and speak with Lady Sanjo to begin the Tale, then go Northeast of the Field of the Equinox Flower to find the Three Paths Well. Once you've arrived, take out the enemies up ahead, then follow the path to the right to find the Den.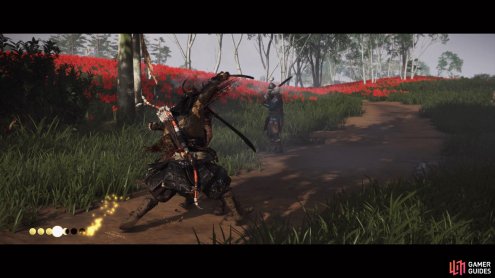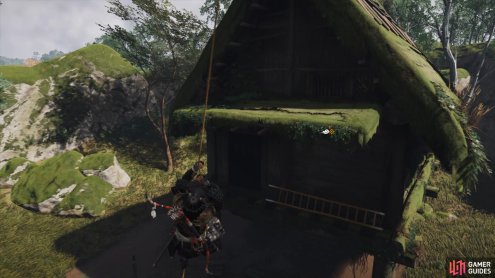 After the scene has come to a close, use your grappling hook to get inside and speak with the gambler. Finally, take down the Ronin and obtain the map of the corpse, then return to Lady Sanjo to complete the Tale.