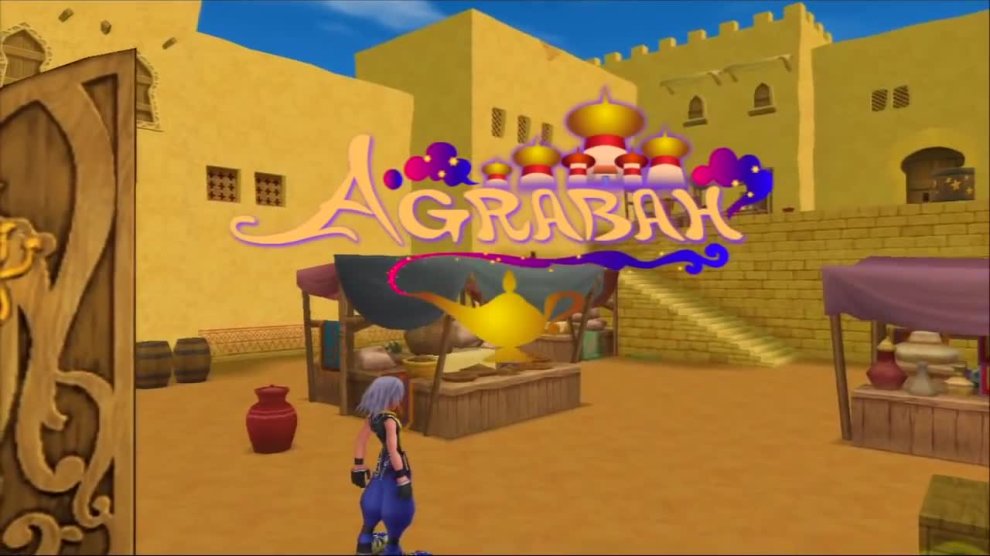 Another Arabian Night

The floors are smaller in Riku's story and go by fast. Get a few quick levels, and use the Fat Bandit card when you fight Fat Bandits to take them out quickly. The use of The King is great for the Holy Burst sleight which can clear the battlefield quickly. You start the world with the Key of Beginnings and you will on every floor. There isn't much to this world, just head to the Room of Beginnings for the boss fight.
BOSS - Jafar-Genie

Start the battle by using your Dragon Maleficent card. The objective here is the same, attack the lamp that Iago is holding and card break Jafar when he attacks. Try to avoid entering Dark Mode as sleights will auto-target Jafar instead of the lamp. Instead, try to grab The King cards and use them to stun Iago. The Gimmick Card can still appear if you break Jafar's attacks, it raises the platforms to the highest level and stops them from moving.