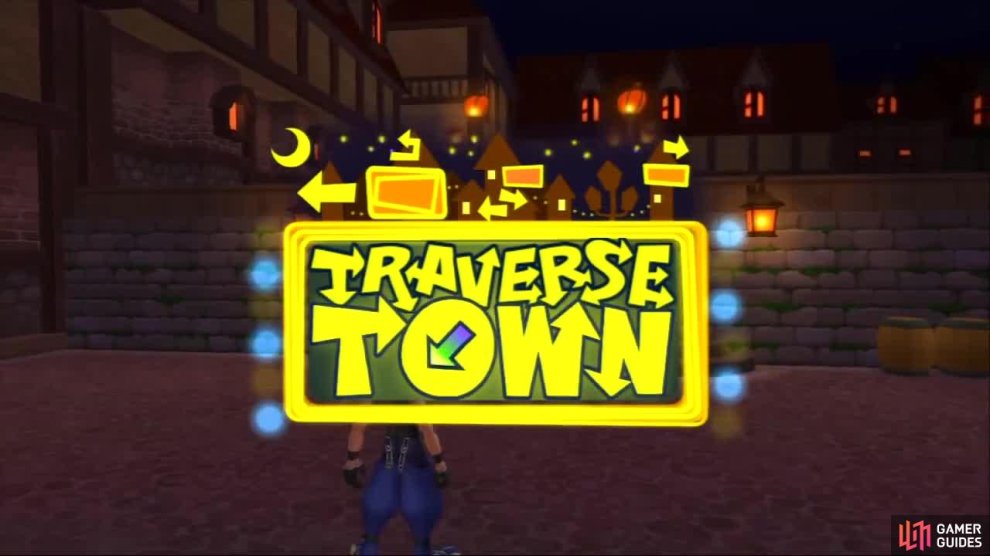 Home for Lost Souls
You get a pretty decent deck for this floor, combine it with the Shadow Enemy Card and you're sure to level up easily in this world. Take the Key of Beginnings , and march up to the corner room to fight the Guard Armor. You want to try to get your AP and DP up before doing so.
BOSS - Guard Armor

Guard Armor is still one of the easier bosses, but he does use quite a few high value cards. You will need to destroy the arms and legs first, but they go quickly, and you'll be able to enter Dark Mode fast. Sleights aren't really useful since they miss often, unless you use Inverse Burst which could end the battle fast. The Gimmick Card causes Guard Armor to crumple into a heap of metal, leaving itself wide open for a good thrashing.
Save at the Conqueror's Respite because you will have another battle on your hands.
BOSS - Riku Replica

The fight against the Riku Replica can be a little difficult, but use Dark Aura where he can only use Helm Bash, which hurts, but it can't compare. Get to Dark Mode quickly by using the Jafar-Genie and Dragon Maleficent cards, and use Inverse Burst and Dark Aura to quickly spin the battle in your favor. If you can, get into a Duel with him because your deck is stronger–it's easy to get a hit in this way. It can be hard, but with Riku Replica's limited attacks and Riku's Dark Mode, there's just no comparison.
World Cards Set II
Head up the steps after the battle to receive four more World Cards: Atlantica , Olympus Coliseum , Wonderland , and Halloween Town . Just like before, the floors are static but the worlds are not.