The Crystal Spire
After fast travelling back to the Crystal Spire, climb the staircase in front of you to go and have a chat with the Archon. After the scene you will find yourself in a small arena type area where you will have to participate in a boss battle.
Boss 17: Archon
Moves:
Energy wave – Archon will fire a wave of five projectiles at you, dodge to avoid this. He will often use this move 4 -5 times in a row, so just dodge back and forward.
Knock back – if you get in too close and he has had enough he can shoot out a rune that will knock you back.
Big slam – He will take to the sky, charge up and then fly into the ground quite hard. You will need to jump to avoid taking damage from this one.
Swoop – Nearing the end of the fight, the boss will teleport off to the side of the arena and swoop you at high speed.
Strategy:
At the start of the fight the boss will focus on throwing his energy wave attack at you, side step these and then attack him when the stops. He will then take flight and fly around, dodge 5 waves of projectiles and he will come and hover above you in preparation for his big slam attack. At this time you can death grip him and hit him a few times. If you damage him enough he will fall to the ground. Beat him up a bit and then use the execute button when it shows up to have Death remove the boss's wings.
He will now stay on the ground and fire off his yellow projectiles, dodge these and get in close for a few attacks then back off and repeat. Towards the end of the fight, he will teleport away to the side of the arena and swoop you, simply dodge this and his other attacks and keep plugging away at him until he bites the dust.
For winning you will earn the Angel Key .
Tree of Life
Fast travel back to the Tree of Life and speak to the Crowfather for a scene. Climb the stairs and enter the newly activated portal here to enter the demon realm of Shadow's edge.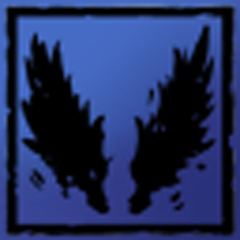 Clipped Wings
Defeat Archon
20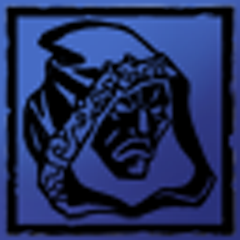 Stains of Heresy
Complete Stains of Heresy
10