Loadouts in Call of Duty: Black Ops 2 are incorporated into the new 'Pick 10' system. The game provides players with a number of open slots in which to place all of the weapons/perks/attachments and gadgets they desire. The catch? there is only 10 slots available, meaning that you will not have enough room to totally deck your character out.
The slots are broken down as such:
1 X Primary Weapon
2 X Primary weapon Attachments
1 X Secondary weapon
1 X Secondary Attachment
1 X Lethal
2 X Tactical
3 X Perks
3 X Wildcards
Equipping specific Wildcards will allow you to open additional slots for perks, weapon attachments and lethal/tactical equipment for those who desire such things.
Note that there is no such thing as an incorrect loadout, so play around with your different weapons, attachments and perks until you find the type of load out that you feel comfortable with. In the next section we will share a few loadouts that we use for engaging in various types of gameplay.
Short Range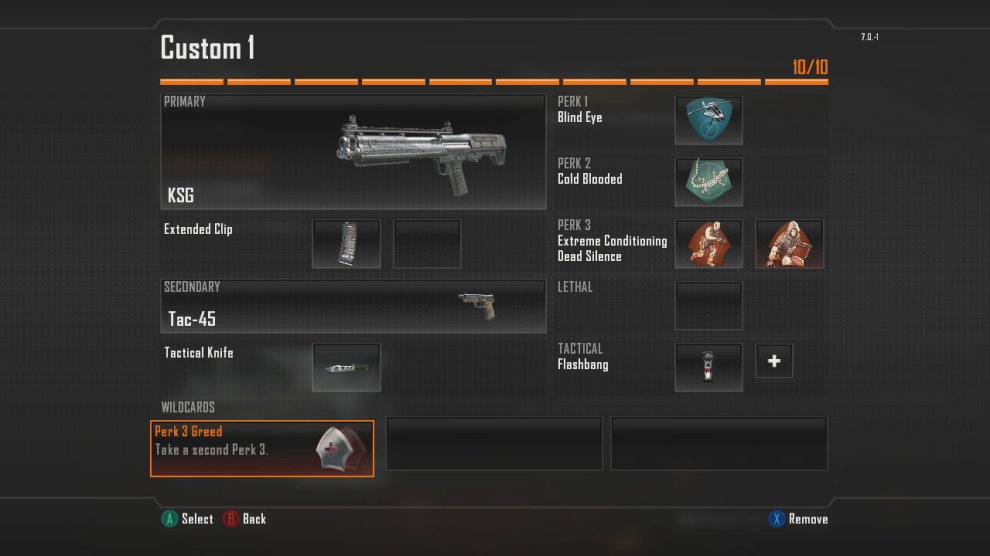 Short-Mid Range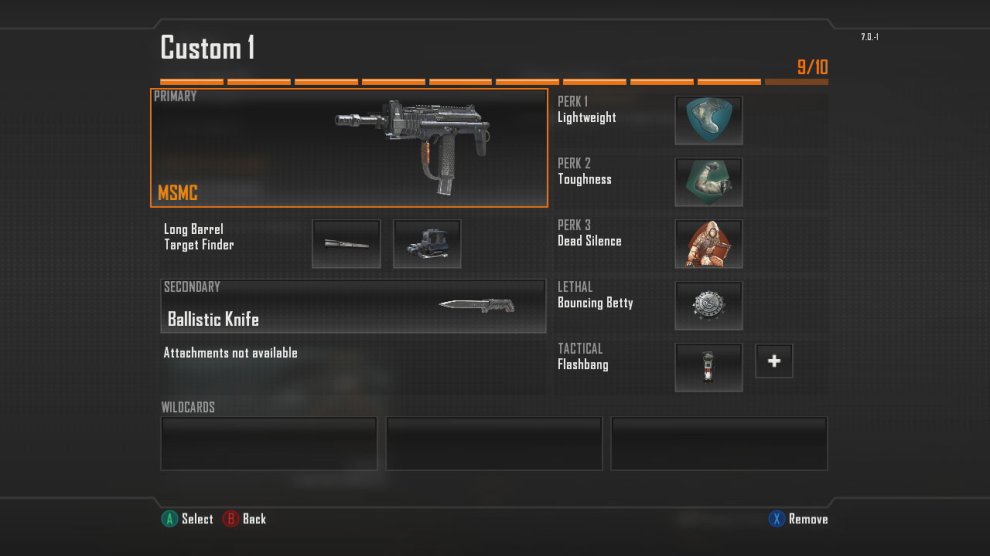 Mid-Long Range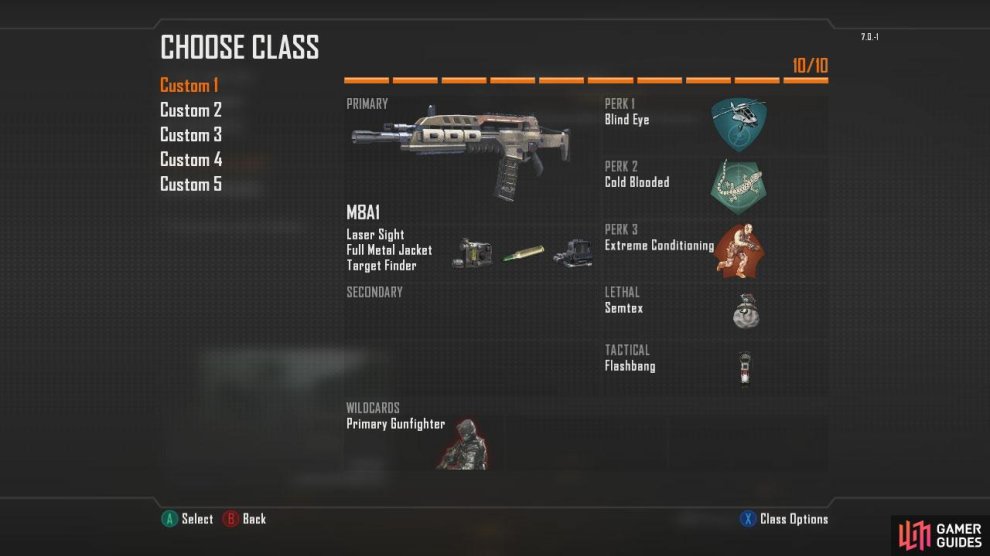 Sniper time!