It's finally here. It has been much talked about but Call of Duty's 'future of CoD' tactical Exfil mode DMZ is playable at last - although having added the Beta moniker to it's title to show that it's not quite triple-A at this stage.
So how do you play it, what's the point, and is it worthwhile? Well, we have been deep behind enemy lines to find out those answers.
What is DMZ Mode in Warzone 2.0?
DMZ is the new mode that has been exciting players and streamers alike. It allows you to drop into the huge Al Mazrah map, complete objectives decided by you and your team, and then try and get out of dodge, all while avoiding the pesky elephant in the room - getting killed.
There can be up to 100 players in a game and they are backed up by some beefy AI boys who will defend as if their robotic lives depend on it. So, if nothing else, you can be assured of action.
Is DMZ Free To Play?
The great news is DMZ is absolutely free to play as part of the Warzone 2.0 download. It is available for Xbox and PlayStation, as well as on PC on Steam and Battle.net.
Who Will Play DMZ?
We think everybody should give it a go. If the Battle Royale of Warzone has waned in interest levels for you of late, DMZ is a way to play a massive map with a squad and work towards set objectives rather than just trying to survive the longest.
In DMZ you will be on the lookout for loot that you can escape with. Guns, cash, and the like. You can spend as long as you like collecting it and avoiding detection, but it counts for nothing if you get popped on the way out at the Extraction Point, which is already an area where certain players are clearly going to camp.
So do you try and get in and out as quickly as possible, or go for the big prizes? You will need to make that decision on the ground - and that is part of the fun of DMZ.
If you want to unlock skins and weapon blueprints - avoiding some of the gun grind if you are also playing Warzone and MW2, then DMZ is very much for you as well.
Do You Need To Play With Friends In DMZ?
Absolutely not - in fact, you can switch off Matchmaking and go solo, but it can certainly be easier with squad-based backup. But if you aren't playing with friends and want to just squad up with randoms, that can be fun too. Our first game was with two French guys who didn't speak a word of English and we still had a whale of a time getting to the extraction point, upon which I got shot and they had to revive me while under fire and get me into the helo. It was a genuinely cool gaming moment.
:::image-block-multi](/assets/media/17/287/dmz_live_extraction.jpg)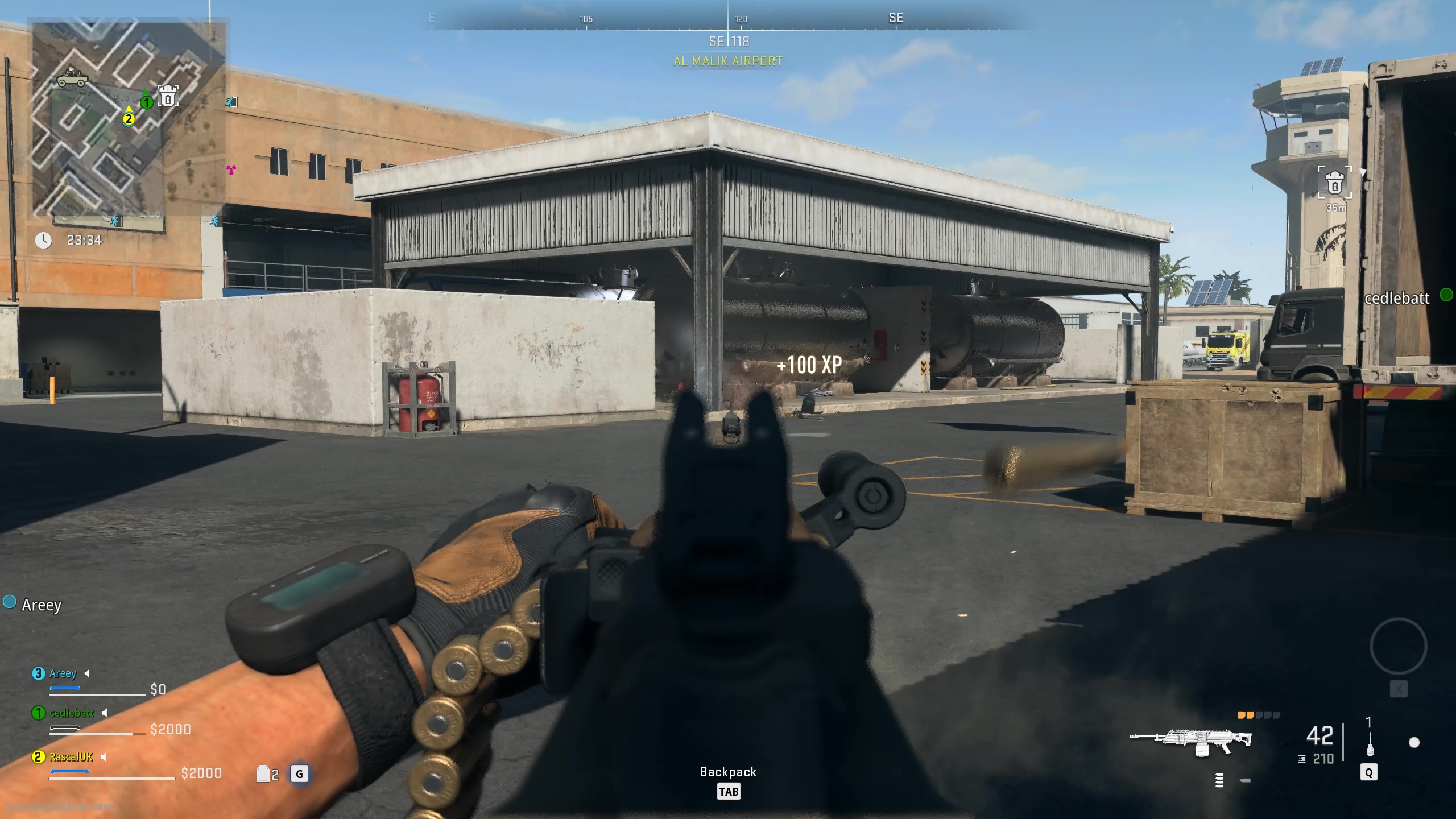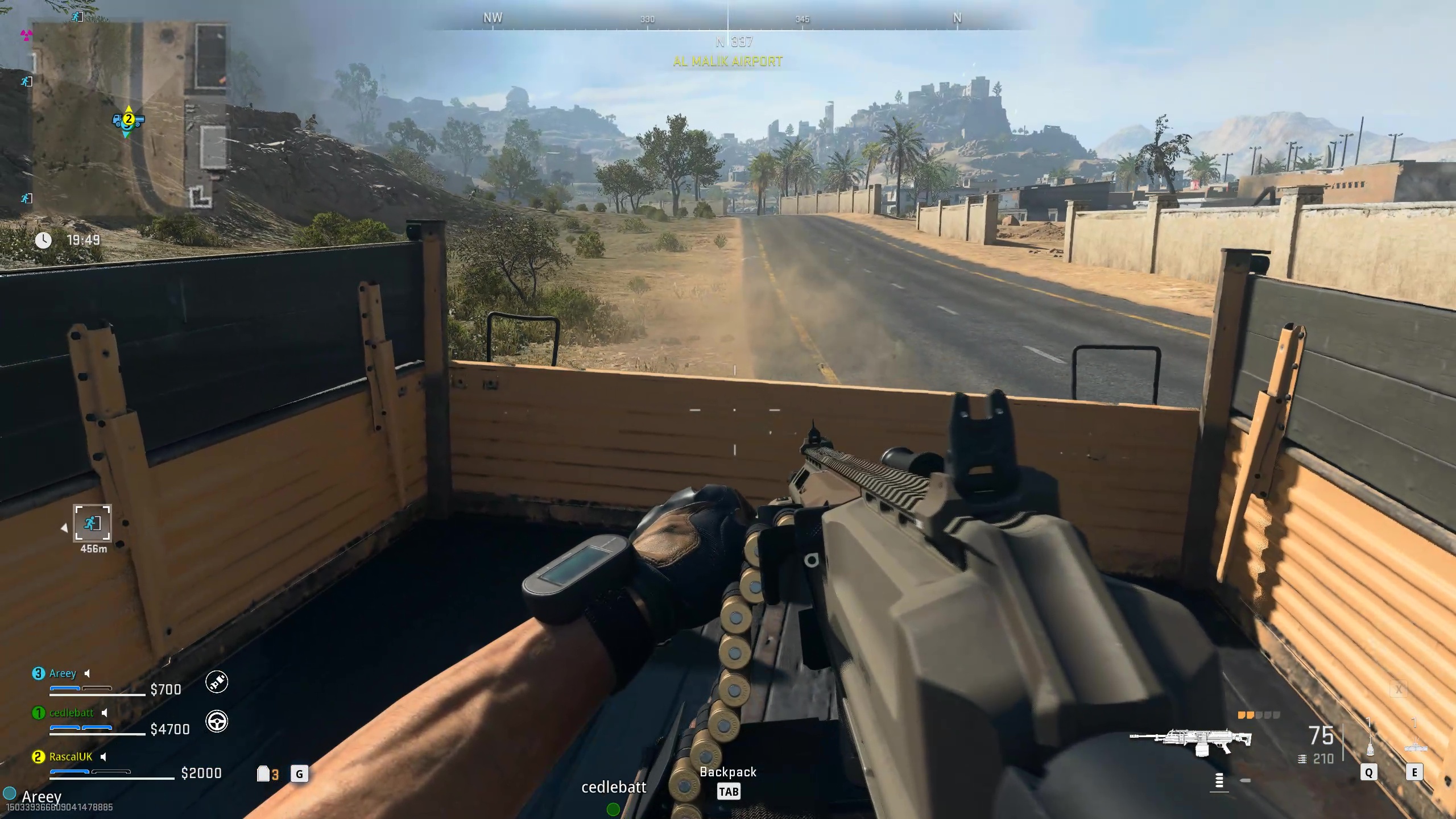 ![The DMZ extraction point is usually defended and you will have to stay alive until your helo arrives.
:::
How Does XP Work IN DMZ?
You get XP for several different factors in DMZ including:
AI Kills
Operator Kills
Loot Containers Opened
POIs Visited
Item Extraction Bonus
New Weapons Unlocked
Total Cash
How Does the Loadout Work IN DMZ?
Everything you find must be picked up and placed in your six-slot backpack. This adds a minor degree of jeopardy to events as while you are collecting goodies you are wide open to certain death, so be careful and quick.
Containers are certainly worth opening for weapons. There are plenty of things lying around the map, but fun stuff can be found inside the boxes. You can also loot lockers, cupboards, and the like to find things such as cash and grenades.
Warzone 2.0 Tips
The mode is brand new so we will add to this as we go, but after the first couple of hours, we can't stress teamwork enough. Stick with your squad, move quietly and efficiently, and expect opposition around every corner. While the map is large, you are unlikely to come across many building complexes without some AI at least guarding the, And all the while enemy Operators will also be moving through the map.