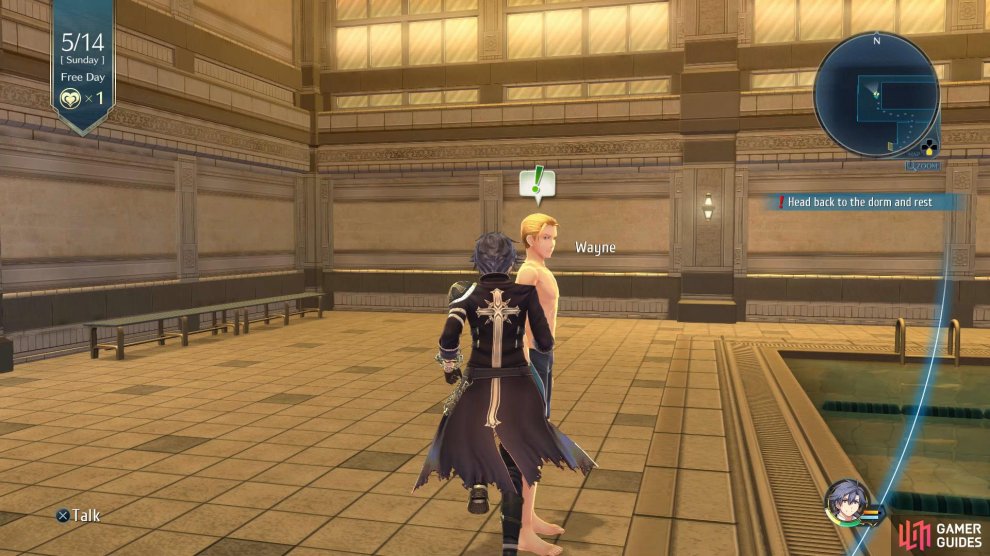 | Date | Client | Reward | AP |
| --- | --- | --- | --- |
| 5/14 | Wayne - Swimming Pool | 3000 Mira, Character Note | 3(+2) |
Once you regain control of Rean in the Afternoon of 5/14, head into the Swimming Pool and speak with Wayne to begin this Quest. In order to complete this quest you'll need to help Wayne beat Rean in a race, so you'll need to wait until the circles overlap and then press either the [Triangle or Circle] Button to go faster. Upon completing the quest you'll gain a Character Note and 3000 Mira.
Warning! You need to actually beat Rean for the additional 2 AP but fret not because you can retry as many times as you like until you beat him.