Your partner Pokémon is basically your best friend. We are of course referring to Pikachu, if you're playing Let's Go Pikachu, or Eevee, if you're playing Let's Go Eevee. They will stick with you for the entire game, riding on your shoulder or hat.
About Your Partner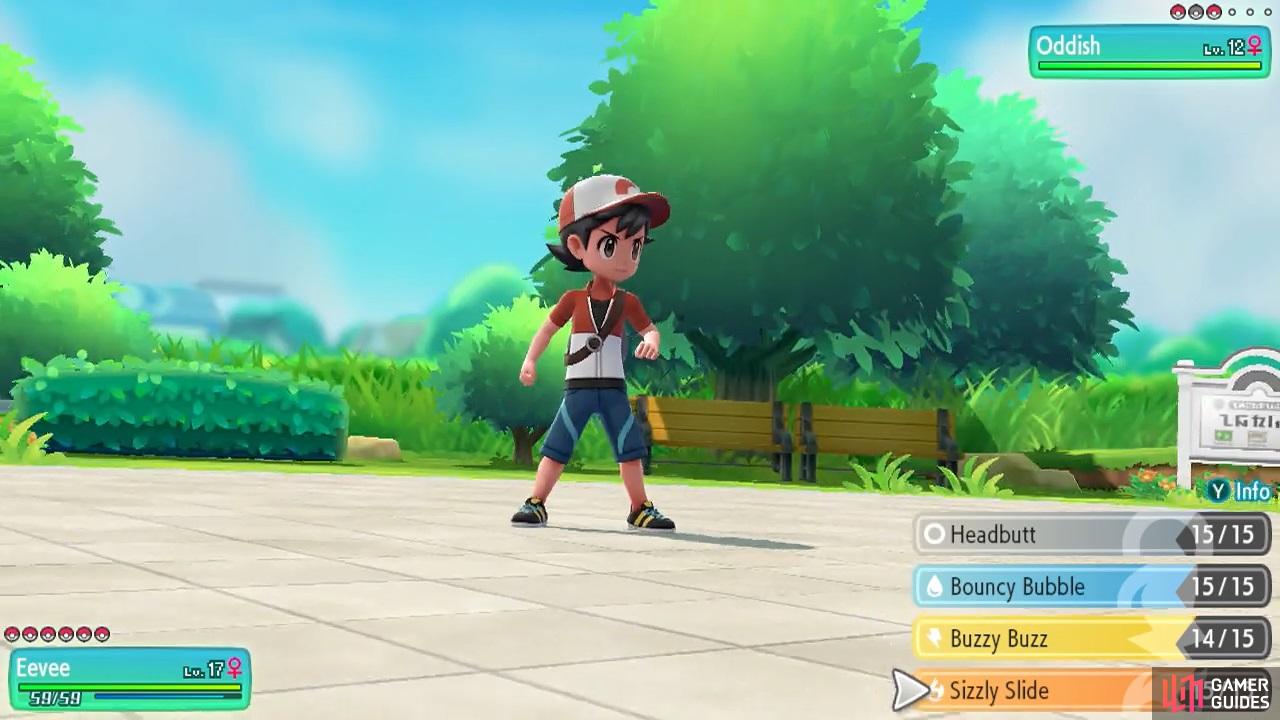 You can identify your partner from the love heart icon next to their sprite when in menus. They'll also be the first Pokémon you obtain.
First of all, your partner can not evolve–well, it is Let's Go Pikachu and Eevee, and not Let's Go Raichu or Jolteon etc. But to compensate, they have enhanced stats compared to other Pikachu or Eevee found the wild.
In addition, they have access to a variety of exclusive moves that wild ones cannot learn. These moves aren't learned naturally, but must be taught via certain Move Tutors found in specific Pokémon Centres. Once a move has been unlocked, it will be available to all Move Tutors.
Pikachu
| Move | Type | Tutor Location |
| --- | --- | --- |
| Zippy Zap | Electric | Cerulean City |
| Floaty Fall | Flying | Celadon City |
| Splishy Splash | Water | Fuchsia City |
Eevee
| Move | Type | Tutor Location |
| --- | --- | --- |
| Bouncy Bubble | Water | Cerulean City |
| Buzzy Buzz | Electric | Cerulean City |
| Sizzly Slide | Fire | Cerulean City |
| Baddy Bad | Dark | Celadon City |
| Glitzy Glow | Psychic | Celadon City |
| Sappy Seed | Grass | Fuchsia City |
| Freezy Frost | Ice | Fuchsia City |
| Sparkly Swirl | Fairy | Fuchsia City |
By the way, if you want, you can send your partner to your Box. They will still travel with you, but will not participate during battles. However, you cannot trade them.
Playing With Your Partner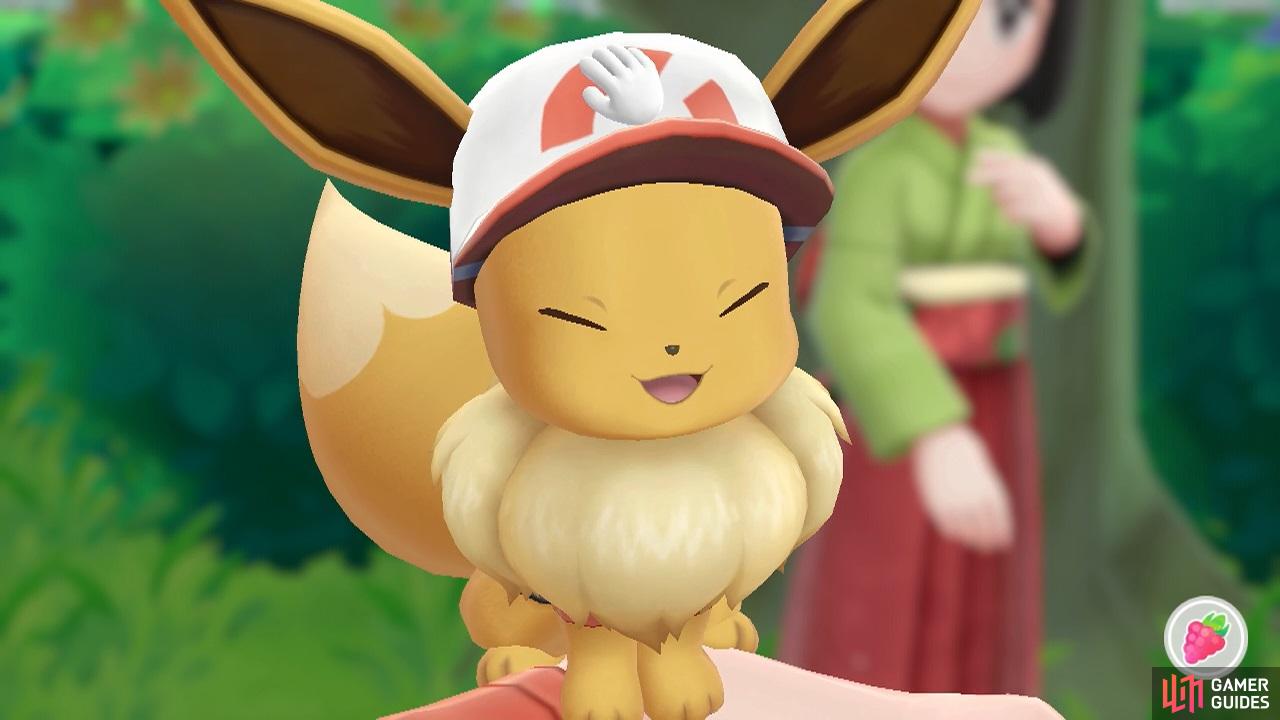 When traveling, you can play with your partner by opening the menu and selecting the big Play with Pikachu/Eevee option along the top. You can also shake your Joy-Con or Poké Ball Plus instead. Then go to Partner Play.
If you've played Pokémon-Amie or Pokémon Refresh, then you've seen this all before. If using the Joy-Con or Poké Ball Plus, you can use the motion controls to move your cursor. Then you can pet your partner by moving the cursor on them and pressing the interact button. You can also select a berry from the bottom-right corner and feed your partner.
Otherwise, if you're in Handheld Mode, you can tap the Nintendo Switch's touch screen to do everything. In fact, that's probably the best way, unless you're afraid of getting your screen dirty!
Benefits of Playing
The more you play and feed your partner, the more their Affection will grow. Eventually, your partner may give you little gifts when you come back later. During battles, your partner will start to receive random beneficial effects. Also, you may be able to trigger a Partner Power.
Grabbing Your Attention
Sometimes, after a particular event, you may see a partner icon near the bottom-left corner. This is to encourage you to check in on your partner. More often than not, he or she will have a reaction to what just happened. Or you may receive a gift.
Playing Dress Up
You can change your partner's hat, glasses, clothes and accessories by going to the Clothing Trunk in the Bag menu. You can get a lot of clothing items for free if you poke your nose around. Additionally, you can buy exclusive clothing items from the Celadon City Department Store.
Personal Item Finder
Outside of battles, your partner can help you by identifying hidden items. If you notice your partner's tail starting to move faster than normal, that means an item is nearby. Keep moving around until your partner's tail moves super fast (you'll know it when you see it) and then press the interact button to search that spot.