Finish an Era with a Village which has 250 Prosperity
In order to make this Development as easy as possible it's recommended that you complete the Agriculture Development first. Doing so will unlock the Pear tree, a great resource for this development.
Start up a Forest Village in the expected fashion and lean heavily on food - try not to introduce any tech to the land. In order to do this, place Blueberries. Lots of Blueberries. Your village should start a Granary project and if you've focused on plants, then they should be its specialization, allowing you to easily boost Food production.
Grab the ambassador with your Forest Giant and now, using Fertility Boost and Fruit Aspects, upgrade all of your blueberries into Pear trees.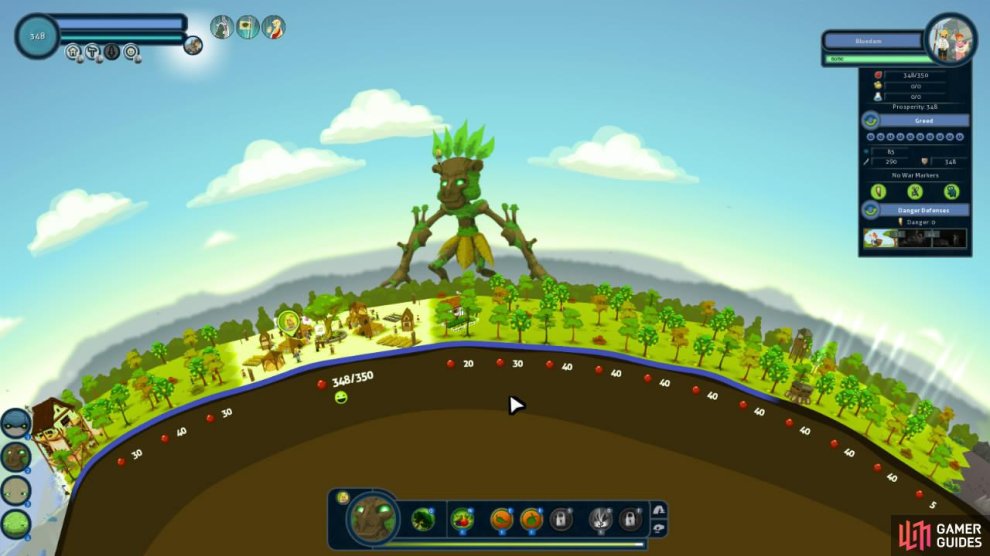 This method takes time, but it's a wholley uncomplicated way to create a village with a stupendous prosperity by the end of the thirty minutes.