Finish an Era with 2000 Wealth in Use from Villages
The resources we want to create to complete this development are Onyx (combined with shrubs), one Gold, and a host of wealth generating animals. To this end the focus of the Ambassador Farm should be to equip the Rock Giant with 3 Desert Ambassadors and 1 from any biome, and to get the Desert Giant set up with 2 Desert, 1 Swamp, and 1 ambassador from any group.
With these ambassadors claimed turn your attention to spreading and nurturing a Desert biome.
Gold and Ruby are two of the most peculiar resources in the game. They produce a lot of wealth on their own, but if you place more than one in the world their output will nosedive. When trying to generate wealth do aim to include one of each, but they are not a quite route to victory.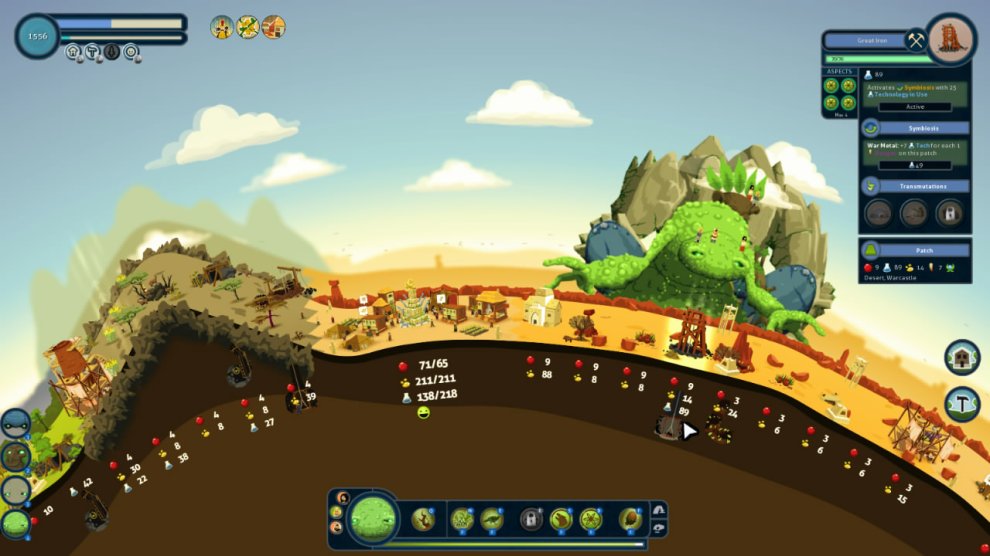 Put a lot of attention on your minerals and the Rock Giant's Noble Aspect. Doing this will guarantee a lot of wealth in the world, and spreading them all over the world - alongside the Swamp Giant's animals - you'll generate a lot of wealth fairly quickly.