Finish an Era with at least 1000 Tech being used by Villages
Tech is the focus of the Swamp, and it's generated in abundance by Swamp Giant plants and the Rock Giant's advanced minerals. Our aim here is to cover the world in swamps and then spread many, many, many resources across the planet.
To this end the best way to start is with Peppermints surrounded by Copper. These are a good early Tech symbiosis to focus on as you spread the biome around the world. Coppers also make a good grounding for future Aluminium. It's a billiant idea to leave 5 copper on the world even after future upgrades.
Apply Your Aspects - normal practise when adding aspects is to fill a resource's slots up with the same aspect you use to transfigure it, however in situations like this it's recommended to apply the aspect that best serves the development. Even if a mineral generates wealth by itself you can still apply a reaction aspect from the Swamp Giant to generate some Tech from the Tile, for instance.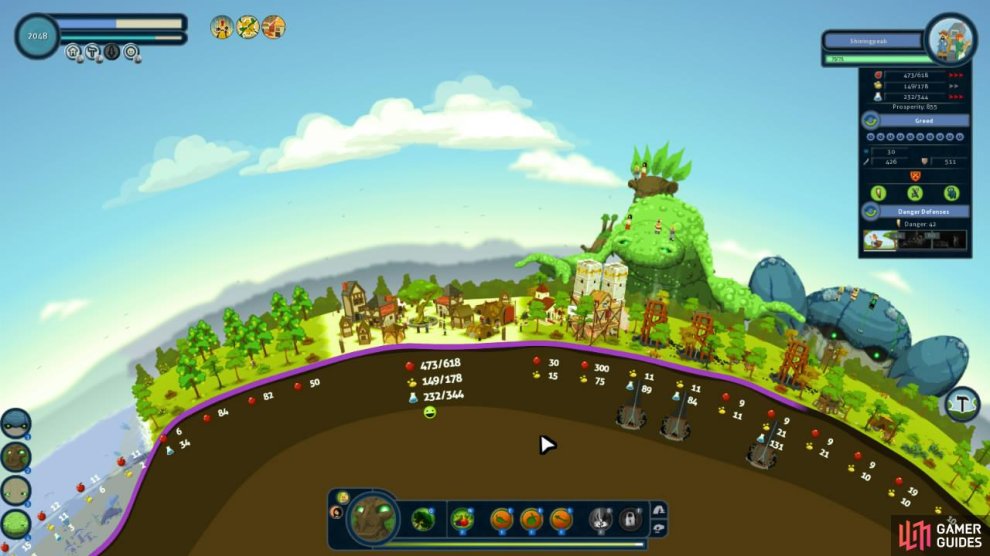 Continue to fill the world while keeping an eye on village greed - we're not trying to start a war. Remember to fill Oceans with animals, too, and continue this Mineral and Plant focus in other areas to ensure the planet is rich with tech.
Remember, also, to replace resource points after unlocking Herbs level 2 for your Swamp Giant.