Finish an Era with a Village which has at least 6 War Markers
The easiest type of village to encourage into war are desert villages. Quartz mines generate a great deal of wealth, particularly when placed next to other quartz mines, and it's eas to goad a human settlement into conflict.
Start with the initial village and feed its greed. After placing two or three minerals have the rock Giant extend the desert by placing a mountain 16 tiles away from the edge of your village's own terrain and popping something tantalising nearby for another Nomad to settle. Before long your first village should attack the new village and win.
War - If a village goes to war and wins then its appetite for conflict will grow, and it will engage in fights with less provocation than before. As such unless you're aiming for a war related development, or need to let a village win a war for a project, it's best to snuff out an army when it's on the move.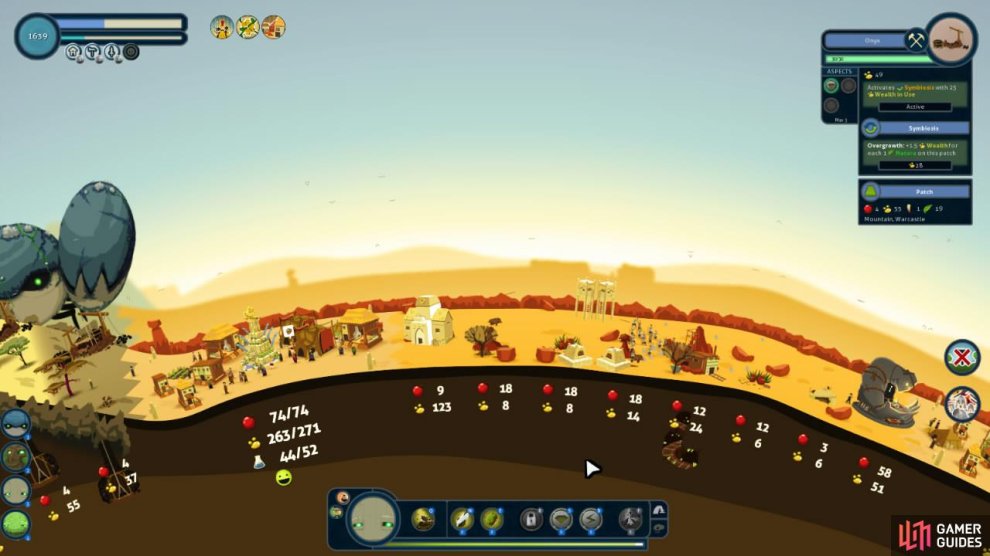 Your simply goal is now to continue letting Nomads settle for your village to beat. Make sure you continue to expand your initial village as without expansion this village may become docile, and new villages may not settle. Just keep developing your initial village while letting it squash nomads, simple.