This page contains information about using smoke bombs in Gotham Knights.
How to Use Smoke Bombs to Escape Enemies
Sometimes discretion is the better part of valor, and while the various physics-defying grappling hooks the Gotham Knights possess are excellent tools for traversing Gotham City, they're also capable of facilitating a quick escape in a pinch. To use the grappling hook, whether to escape from combat or just to get around Gotham City, you merely need to be looking at a prospective perch (the edge of a building, one of Gotham City's legion of leering gargoyle statues, a lamp post, etc) and press
/
when you see the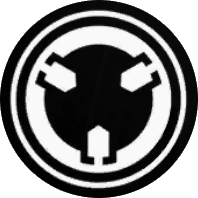 grapple icon.
Most of your enemies aren't the sharpest knives in the drawer, but they're competent enough to follow you if you grapple to supposed safety, especially if you grapple somewhere that's not all that high or sheltered. In this case, expect your enemies to continue attacking you with whatever ranged weapons they can get their hands on - resorting to throwing stones if no other options are at hand.
If you want to escape and ensure you enemies won't find you, you'll need to deploy smoke bombs. To do this, use your gapple to escape like normal, but you'll need to hold the
/
button. Doing this will cause you to deploy a smoke bomb while you grapple, confusing your enemies and obscuring your escape.
Your supply of smoke bombs is finite - you'll start out with nine at the beginning of every patrol, and these will be replenished every time you return to the Belfry. You cannot use Smoke Bombs when you're not in combat, thankfully, so you don't have to worry about accidentally using them when you're traveling around Gotham City. You can check how many smoke bombs you have by checking out the Gear menu in the Batcomputer - they're listed on the bottom left of the screen, along with your current stock of health packs.