November 8th
During class, you will receive a question from the teacher, with the correct answer being "Zero," netting you a point in Knowledge. After school is over, head on over to Shinjuku and get an Affinity Reading for Iwai this time, then go and hang out with Haru. In the evening, you will be reading the book titled Playing the Game at Leblanc, earning you three points in Charm.
Confidant: Respond with either "They won't find out" or "It'll be okay, I promise" for the first option, then "I don't want to go with you" for the second, and "Not yet" for the final one.
November 9th
Start off by getting another Affinity Reading for Iwai in Shinjuku, then meet up with everyone at the hideout. You're not going to the Palace yet, but you will be taking care of the request you recently received from Futaba, so explore Mementos. The targets will be on the third floor of Adyeshach, so travel to the fifth floor and go up twice. This is a rather easy fight and both of them are susceptible to confusion, although Mr. Magario will only drop 1 yen each time, so just get rid of him as soon as possible.
He is weak to fire skills and knows Maeiga, following up with Life Leech if he happens to hit a weakness, as well as Dream Needle. Mrs. Magario is weak to ice, but if you need money, farming her a bit with the confusion trick. She seems to only use Lullaby each turn, but might follow up with Spirit Drain on a sleeping character. You will receive a Growth 3 skill card for your troubles and that's all you need to do here, so leave. When you get back to Leblanc, get a massage from Kawakami, then go hang out with Hifumi. Accept the offer to invite her to Inoshira Park, answering the only question with "You use your senses in shogi?"
November 10th
You will have a seat on the train, so use the opportunity to read Wise Men's Words, getting three points in Knowledge for finishing it. The correct answer to the question asked in class is "An eye," netting you another point in Knowledge. After school, go get one final Affinity Reading for Iwai, then hang out with Futaba.
Confidant: Choose either "That's incredible" or "I'm glad to hear that" for the first response, then "You worked really hard, too" for the second, and whatever you want for the third one.
At night, you can check out the TV for a trivia question, if you wish (answer is "Me in front of your TV" ), for another point in Knowledge. You will be reading another book at Leblanc tonight, but before you go with the final choice, there are a few you can automatically finish since you've discovered the locations already. These include Musty Pages, Nightlife Hotspots, Shitamachi Reborn, Theme Park Escort, Weekend Parks and Yoncha Wanderer (the last one might not finish if you don't have the Batting Cage as a fast travel spot). When you've cleared those, go ahead and actually read Fishpond Spotter to unlock the Ichigaya hangout spot.
November 11th
Kawakami will give you some free time during class, so use the chance to read Museum of Stars, which will unlock the Ikebukuro hangout spot. Also, if you've done everything up to this point that's in the guide, this should net you the My Backyard trophy for unlocking all hangout spots. After school, it is time to hang out with Haru again.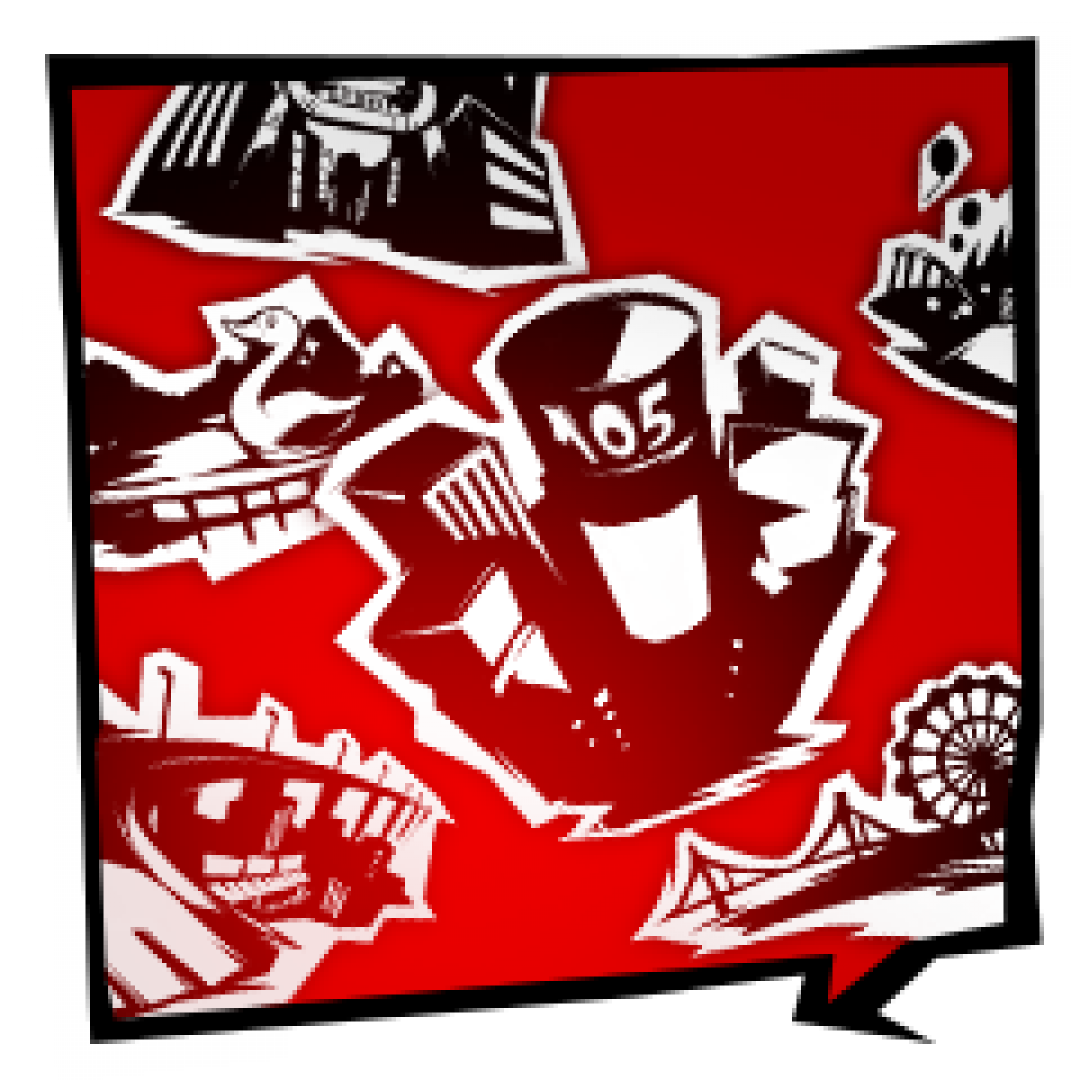 My Backyard
Unlock all hangout spots.
Confidant: Pick either "That's pricey" or "It must be amazing" for your first response, then anything for the second and third. For the fourth one, go with "Let's ask him," and finally "I'm not really sure" for the last one.
When you get back to Leblanc, save your game and then head upstairs. Check out your TV until you finally get the option to either watch a DVD or play a video game. Obviously, you're going with the latter, so choose Gambla Goemon. This is a rather simple game where you just need to pick evens or odds, so pick one of the options and if you lose, then reload your save and keep trying until you win. Note that you get two points in Charm for completing a session.
November 12th
During class, you will be asked a question by your teacher, with the correct answer being "It's heavily processed," earning you a point in Knowledge. You will be doing two things during the day, prior to your activity. The first is running around to the various vending machines and purchasing one of each unique drink, unlocking the Drink Fanatic trophy. Look at the table below for locations of every drink, although some are in multiple locations.
Note that the vending machines are marked on your map and for Shujin, there are some in the Courtyard travel spot. Don't forget to drop by the bookstore in Shinjuku to purchase the Game Secrets book. After you do all that, go and hang out with Futaba.
| Location | Drinks Need To Buy |
| --- | --- |
| Shujin | Arginade, Water of Rebirth, Ultimate Amazake, Second Maid, Manta, Earl Green, Dr. Salt NEO |
| Yongen-Jaya | Durian-au-Lait, Chunky Potage, Nastea, 1UP, Starvicks |
| Shibuya | Oh! Shiruko, Joylent, Mad Bull, Muscle Tea, Udagawa Water (Central Street) |
| Shinjuku | Creature |
| Akihabara | Udagawa Soda, Mystery Stew, Strawberry Curry, Mayo Locust, Miso Starfish, Muscle Drink, Odd Morsel and Rancid Gravy |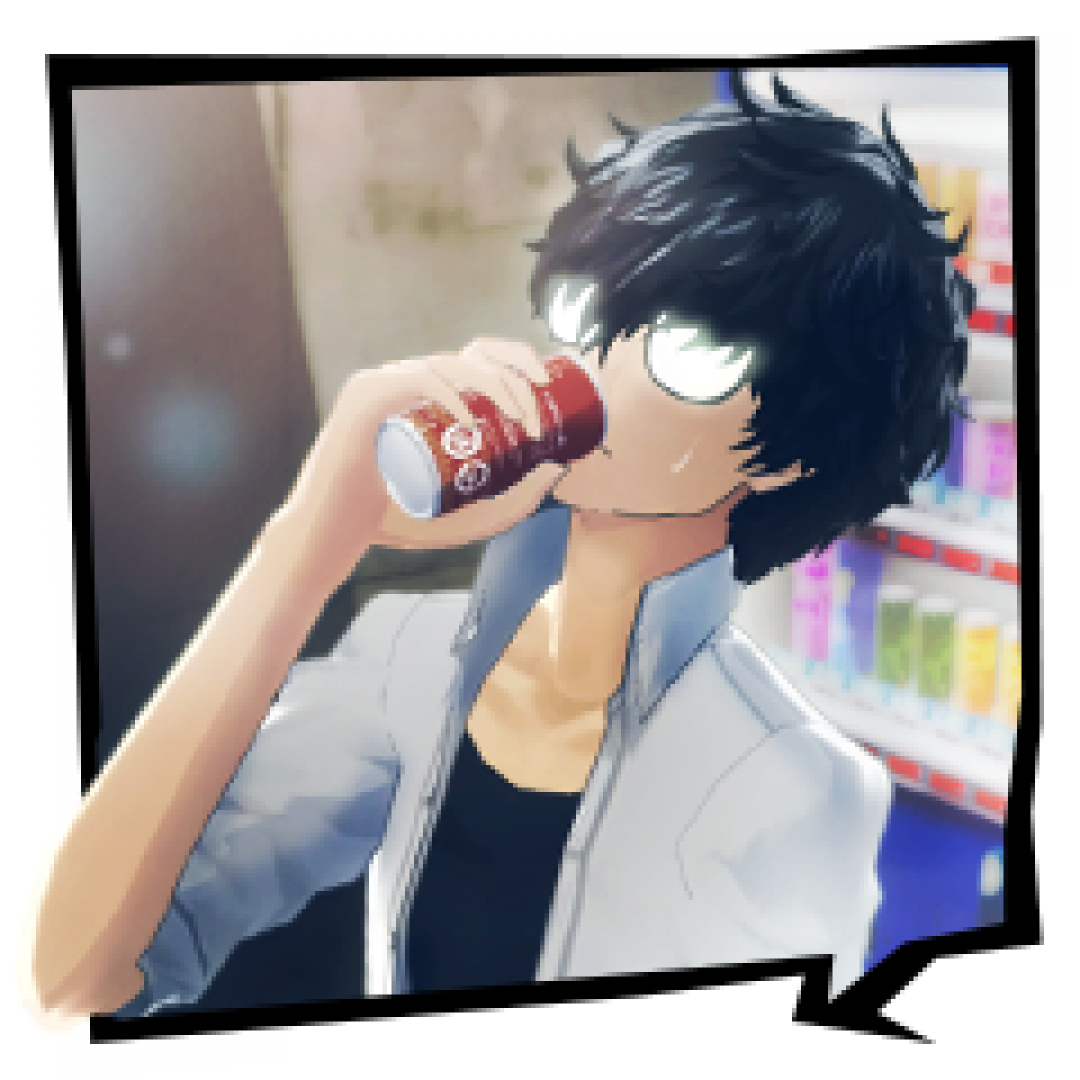 Drink Fanatic
Buy every kind of drink from vending machines.
Confidant: Choose "You've really matured" for your first response, then "Are you OK, Futaba?" for the second, and either "If you want" or "No way" for the third. If you wish to romance her, pick "Because I love you." If you want to remain friends, go with "Because we're teammates."
Once you get back to Leblanc, you will be going to hang out with Hifumi. This will max out her Confidant, so the responses don't matter here and you will now be able to fuse Lucifer, the ultimate Persona of the Star Arcana. Note that you will receive a text from Haru while in bed, asking to go with her to the movies tomorrow. You don't need to do this, so respectfully decline.
November 13th
Check out the TV at Leblanc when you can to see the shopping channel is selling 20 Mystery Stew drinks for a cheaply 9,800 yen, so purchase them if you want. You should notice that it says "Flu Season" by the date in the upper left, which has some nice consequences if you happen to visit Mementos. However, you'll be a bit busy today and there will be other chances to visit Mementos under such conditions later. When you're ready, meet up with everyone in the hideout and head to Sae's Palace.