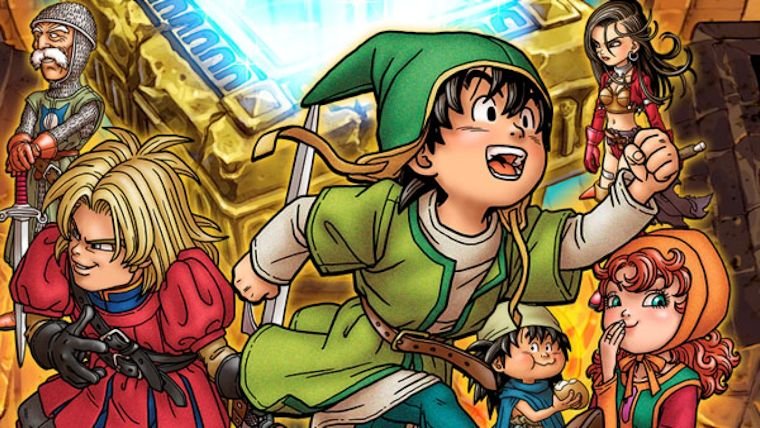 Dragon Quest VII: Fragments of the Forgotten Past is a remake of the Playstation classic RPG, Dragon Warrior VII (the name used when the title was released in the US). The PS1 version was originally released in Japan in August of 2000, with an American release following a year after that (it was never released in Europe). It was an infamous game that was known for being quite long, offering 100+ hours of gameplay, as well as having a very lengthy prologue, taking up to 3-4 hours before you even got to your first fight.
On October 30, 2012, it was announced that Square Enix was remaking the original Dragon Quest VII for the Nintendo 3DS. Not only was it receiving a graphical update, but they were adding some new features into the game. It was originally released in Japan on February 7, 2013 and it wasn't until November of 2015 that it was announced the remake would be releasing in the west. The game was supposed to come out during the early summer of 2016, but didn't release in North America and Europe until September 16, 2016.
Changes From Original
There are numerous changes that were made to the remake that makes it quite different than the original release of the game in 2000-2001. The most notable change that you will notice is the update in graphics, with everything now being in 3D. Another big change that you might notice is that the entire script was relocalized, with towns having their own dialects. Other changes that have been implemented are as follows:
**Shorter prologue:** The prologue has been shortened, so players can delve into the action a lot sooner.
**New NPC:** An imp has been introduced, who helps you with the tablet pieces.
**Name Changes:** Some NPCs, places and even playable characters have had some name changes. For example, the hero's mother name was Mollie in the original, but is now Pearl.
**Random Encounters:** No longer will you simply run around and get into random battles. Instead, enemies are on the world map and in dungeons, so you can pick and choose your battles.
**World Map:** The world map was changed to fields you can explore, with hidden treasure chests!
**Fragment Locator:** You now have an indicator on the bottom screen that will light up whenever you're close to a tablet fragment.
**Vocations:** Classes now are easier to gain ranks in, requiring fewer battles, and also change your character models. In addition to this, you only retain skills from Basic Human and Monster Classes. Intermediate and Advanced Classes' skills are only available when you are those classes.
**Haven:** The town that you developed yourself now houses monsters that have reformed and live out their lives as humans. You can receive special tablet pieces from them to create optional dungeons that can lead you into getting some items.