Earning experience is a natural part of RPG games. One Piece Odyssey is no different. Players will earn XP as they complete quests, fight enemies and more. However, there is a trophy for getting all your characters to level 70, which means you have a bit of a grind to get there. Here are the best ways to get XP and level up in One Piece Odyssey.
Best Ways to Get XP and Level Up in One Piece Odyssey
There's a few things you'll need to know about efficient leveling in One Piece Odyssey. There are four reliable methods you can use to get XP fast in the game:
Secondary objectives in battles
Camp and Bar Party bonuses

Luffy's

Observation Haki ability
General content completion
Sky Tower End Game.
The first major one is the secondary objectives in battles. From time to time in battles, you will get alert messages flash up on screen, with scrolling text telling you what's going on. Sometimes it can be to beat the fight with Luffy getting the kill, or it could be to restore someone's HP before they die. Other times it could be clear out a pack before they knock someone out, or kill an enemy in a certain turn amount. All in all, these are many of these objectives. Doing so grants a lot of XP, sometimes double the XP you get from that battle. This happens in all boss fights too. So when you get a boss fight that wayward 100k XP, you can potentially double that to 200k through a successful secondary objective completion.
The other method for getting bonus XP in combat is via Luffy's Observation Haki. While on the run, Luffy may use the Observation Haki,
or
or Triangle and scan nearby enemies. It will alert you to special enemies that contain more XP than they would normally do. Engage these enemies when you can and, if appropriate, to your level already.
Next up is the Party feature. When you camp in a camp spot on the world map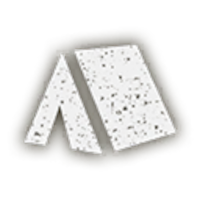 , or throw a party in a tavern or pub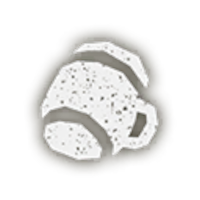 , you get bonuses. These bonuses grant a boost to XP earned for the next ten battles. Make sure to rest often if you're farming enemies for XP deliberately. Though, its not too handy if you're deep in enemy territory on the main story missions.
The other method of getting experience is by completing secondary content. This includes side quest missions, memory links, bounties and quests. You will find you naturally level up by doing so, since the game takes you through many battles, to get to that point.
Lastly we have the Sky Tower. The Sky Tower is an area of the map filled with dense cube enemies that randomize encounters. Moreso, this is designed for the level 40-50 region which means its a dense area offering some of the best xp relative to your level. We recommend having a party, then Yoisa traveling up to the tower in Waford Central, fighting the cubes, then fast traveling out to party. Once that's done, save the game, log out, and then relog into your save and repeat the process.
Other facts worth knowing about getting XP fast in One Piece Odyssey
At the start of the game, when you lose your level and XP, you will begin to get XP fairly fast naturally. Chapter 1 typically takes around two battles for each character to level up. So, you can get to around 1-20 very fast and naturally in Chapter 1. However, leveling up in Chapter 2 is much slower. So, it's an ample time to take advantage of the best XP tips in One Piece Odyssey listed above,
It's also worth mentioning that you will need to fight enemies appropriate to your chapter. For example, if you're near the end of the game, then enemies in the later chapter regions will award a much better experience for you from battles. Combine that with the Luffy and Party boost, and you will likely get the most efficient amount of XP in the late game. If you're playing through the story normally, then enemies you encounter during the main story will be the best XP sources for progressing until you get to farm enemies repeatedly in the same area over and over later on.
Good examples of dense mob areas are in the City 7 Sewers for people around Chapter 4, and the desert and cave areas in Chapter 2. For more end-game-orientated players, the New Royal Plateau mini region of Dressrosa tends to give good XP and money too.
This concludes the best ways to get XP and level up in One piece Odyssey. Hopefully, your pursuit for pretty platinum will be awarded sooner than later.