Cooking is one of the important crafting features in One Piece Odyssey. It allows the player to make several forms of meals with many unlocking at different stages of the game. Each one has its purpose, to provide massive damage or defensive stat buffs, status effect cures, and many more While it is very important, you don't get it straight away. Here's everything you need to know to unlock cooking in One Piece Odyssey, and everything else you need to know about it.
How to Unlock Cooking in One Piece Odyssey
Players will begin to unlock some features in One Piece Odyssey in Chapter 2, including cooking. Make your way through the main story quests in Nanohana Harbor, and then enter the Spice Bean tavern. When you enter, you will get into a conversation with the Tavern landlord, and he will get you to the Cook. After a cutscene or two,

Sanji and the cook have the battle to make a good meal.
You're now tasked with collecting

Sandy Shells, and

Scorpion Legs. Sandy Shells come from the beach to the west of the Harbor where your ship is parked. Walk across the beach as

Sanji, and you can find several of them to pick up.
Meanwhile, the Scorpion Legs come from the Desert Near Nanohana. There are a fair few scorpions. Make sure to fight them and when the battle is won, ensure you get the Scorpion Legs from your battle regards. Once you have your legs and the shells, return to the Spicy Bean and speak to the cook. Now that's done, you will unlock cooking. You can do this at any camp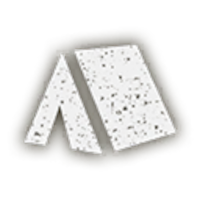 you set up, or in any tavern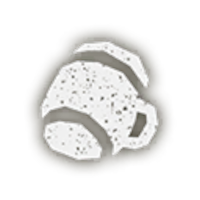 , restaurant or pub you encounter in the game.
Improving Sanji's Cooking Skills
Now you have unlocked

Sanji's cooking skill, you will notice it begins at level 1. As you progress through the game's main story, you will regain your lost memory and power. These typically grant more skills, or the ability to expand the number of cubes in that skill. However, this also applies to crafting skills.
Level 2: Unlocks at the end of Chapter 3
Level 3: Currently unknown
Once you have regained the memory and power and can advance the level, you need to place

Sanji's cubes into the cooking skill. It takes three to increase it to level 2, for example. You will automatically unlock the next set of coking recipes when you do that. But, if you take those cubes out, you lose access to crafting them. We advise using the cubes on

Sanji's cooking skills while you're in camp for cooking purposes. Once you're done, put those cube snack into the skills you want them in.
Sanji's Cooking Recipes in One Piece Odyssey
Here's a list of the cooking recipes in the game and what they do:
Level 1 Cooking
Level 2