Walking around your RPGs in fancy garbs is part of the experience. One Piece Odyssey is no different, with players able to get their hands on outfits in the game. However, these are locked behind the pre-order and DLC bonus. Here's everything you need to know about the One Piece Odyssey outfits scenario.
One Piece Odyssey Outfits
Each character has a base outfit in the game called the New World Outfit. This is what your character will ruin around in by default, and wear during cutscenes. Even if you change your outfit in-game, you will always see the base new world outfits in the cutscenes and clips.
The other changeable outfits in the game are the traveling outfits, available for all playable characters, except for

Usopp, who has the Sniper King outfit. Here's a table showing all the outfits you can get at the time of writing
You must pre-order the game to get your hands on Traveling and the Sniper King outfits. Alternatively, there is a DLC in the store for the game already. This comes with the future expansion pack, and the adventure cosmetics as well. If you did or do either of those things, you will then be able to change your outfit to the DLC outfits in One Piece Odyssey.
How to change Outfits in One Piece Odyssey
To change outfits in One Piece Odyssey, you must rest at a camp. These are the tent icons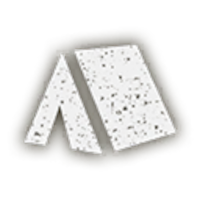 you find on the game map. Rest up at one of these, and then in the camp, you may visit the tent. This will allow you to change your character's outfits. It means you cannot do it at will, and therefore, you wont be able to get your outfits until you get to the first camp tent near

Adio's house in Chapter 1, and then many other tents through the various chapters to come.
Note, when you unlock

Franky and

Brook in the later story chapters, you will add them to your party. Once they are at your party, you may then change their appearance.
We will update this page if we learn more about the One Piece Odyssey Outfits and if there's more left for us to find.