S-Rank Targets
| **Time** | **Deaths** | **Spotted** |
| --- | --- | --- |
| 25 seconds | 0 | 0 |
Chamber 1 is a very gentle introduction to the challenging world of Stealth Inc, so let's take a look at how to S-Rank this level easily.
Note: The timer won't start until you see the 'Start Test' message appear, so until then feel free to take as much time as you like.
Step 1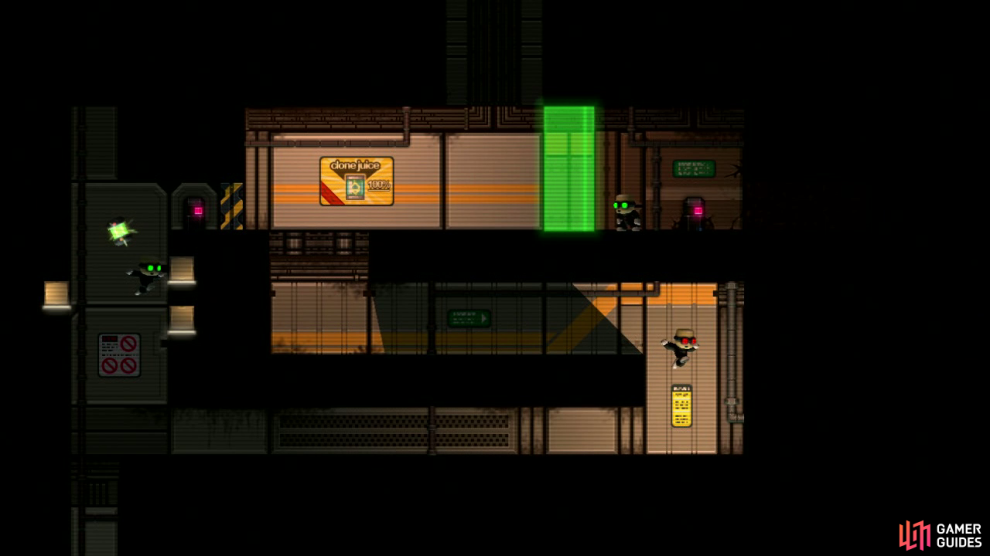 Once you're out of your chamber, run forwards until you fall down the pit (don't worry though as you fall any height without killing yourself - assuming there's no hazard where you're trying to land).
Once the floor below you has opened up and you've dropped into the room below, run left to the yellow and blacked striped panels on the floor, they'll open up allowing you to drop to the tunnel below.
Run right, drop down and then watch what the clone on the far left of the screen is doing. You can hold onto the corner of any platform/ledge and this will become an essential skill fairly early on in the game. You should also notice an object floating and glowing above him, this is a Helix and it's a collectable item. There's one hidden in every test chamber in every sector, so let's take a look on how to grab it.
Important Note: If you pick up a Helix and then manually restart or exit a level completely, the Helix will not be classed as collected! You can die as often as you like after picking up a Helix, but you must finish the level to ensure it is added by the game as picked up.
3182
Step 2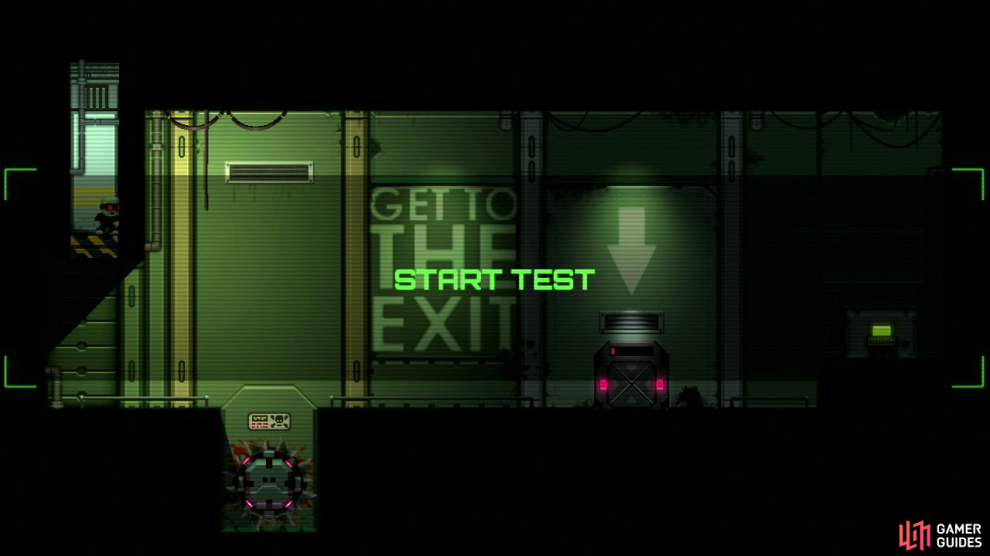 Drop down into the hole below you and you'll re-appear in a dark room that will light up into the test room proper. Once the floor below you goes, immediately run right, jump over the spinning blades and then run right, past the closed exit door, and jump up to the terminal.
Step 3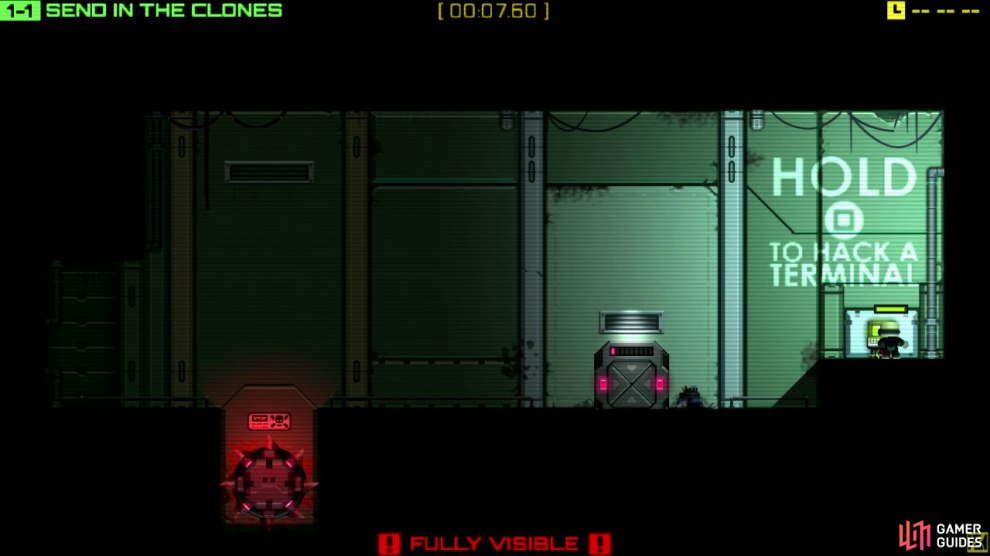 Terminals need to be hacked for them to do whatever function they've been programmed to do (usually they open the exit, but sometimes they'll open other passageways or activate something else in the level).
So walk up to it and hold down the button prompted in front of you on the wall (the default controls are either holding 'UP' on your keyboard or holding the 'X' or 'Square' buttons on your joypad).
Step 4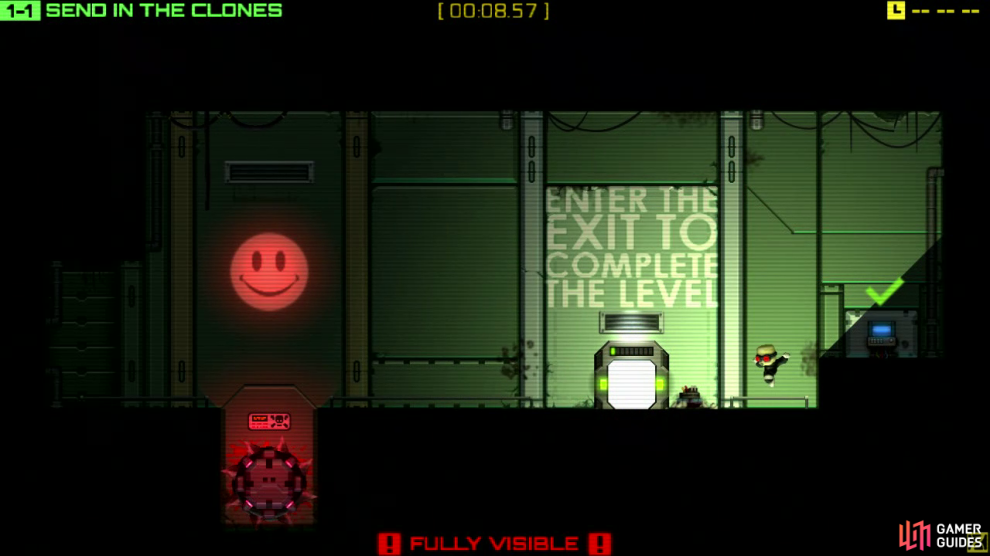 With the exit doors now open, run left and walk through them to finish the level! Easy peezy wasn't it?..
Video Guide (With Audio Commentary)
1142