S-Rank Targets
| **Time** | **Deaths** | **Spotted** |
| --- | --- | --- |
| 50 seconds | 0 | 0 |
Step 1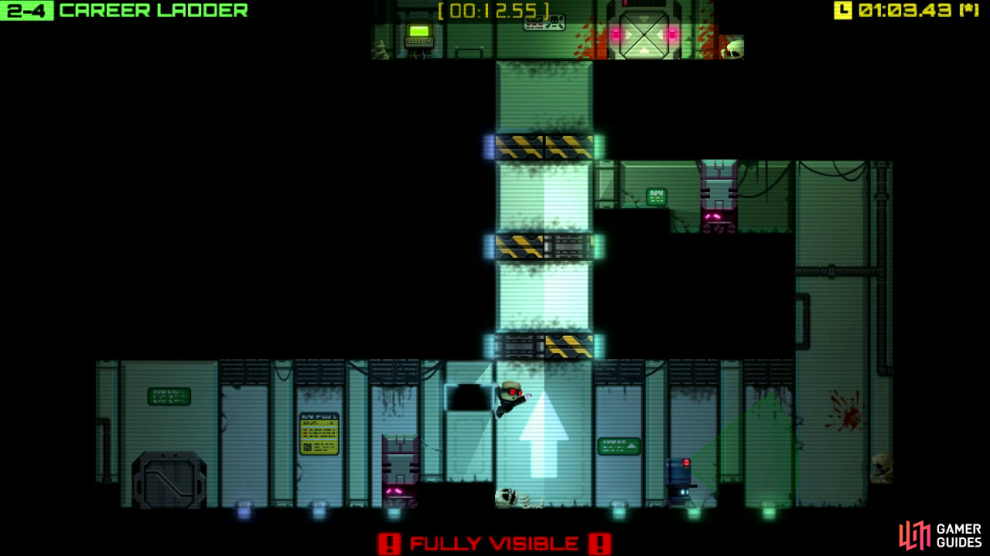 Push the stationary robot as far right as possible until it can't go any further. As you're doing this, the switches you pass over on the floor will drop the walking enemy robot down to the lower floor with you. Once it's turned around and begins walking left, jump over the stationary robot and jump up to the platform overhead and start hanging from it.
Step 2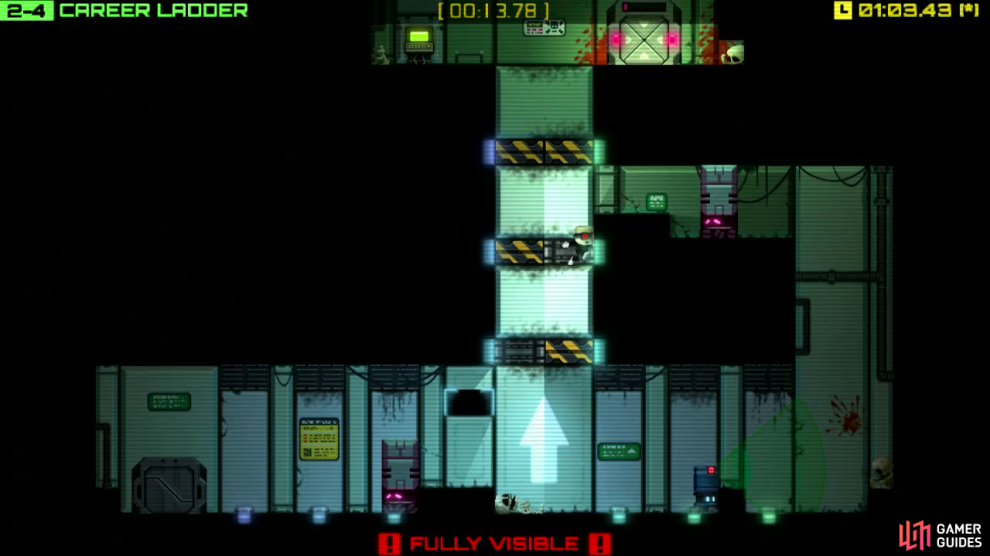 Once the moving robot passes over the first floor switch (bringing the retracting platform back out), jump to this platform and then immediately up through the newly retracted platform above. This will give you access to the platform with the second stationary robot.
Step 3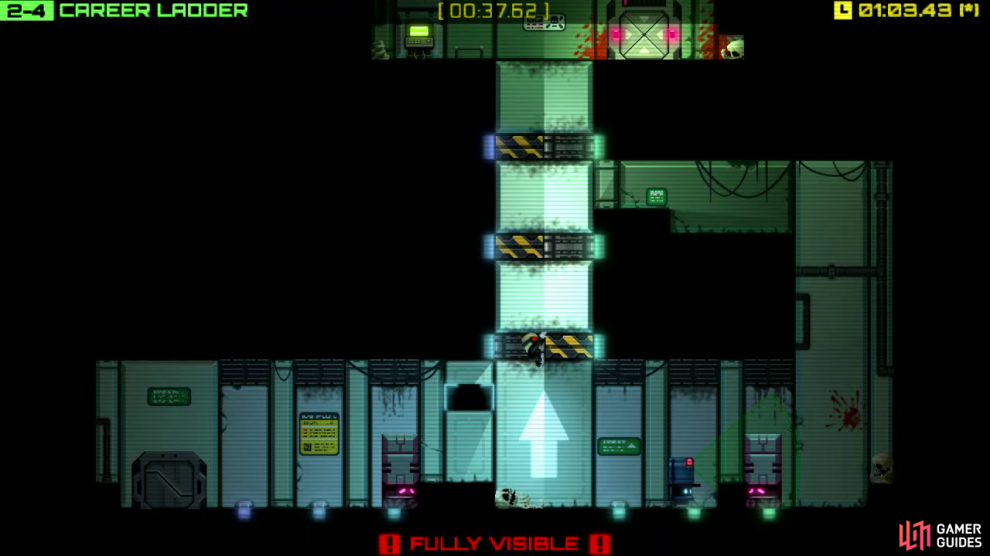 Push this robot down to the lower floor on the right and then keep pushing it as far left as possible (so it's standing on the floor switch). Wait for the walking robot to make its way back towards the entrance, before jumping up behind it to the platform you were hanging off a few seconds ago.
Step 4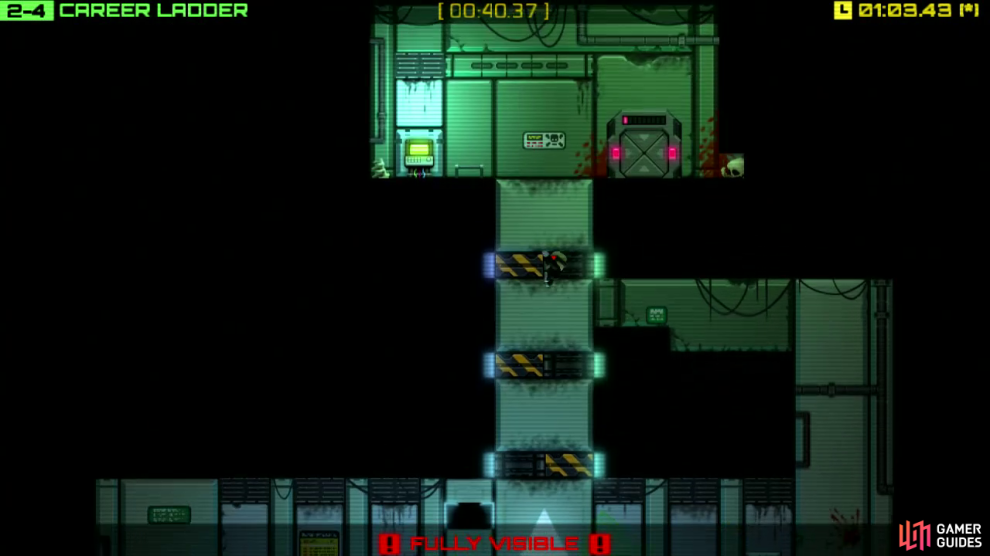 Once again wait for the lowest platform to come back out before jumping up. Immediately jump up through the second platform and stand on top of it, now it's a simple matter of jumping up through the top level to the terminal. Before you hack the terminal, if you need the hidden [Helix] , now is the time to go for it (once you hack the terminal you really won't have the time to grab it).
3195
Step 5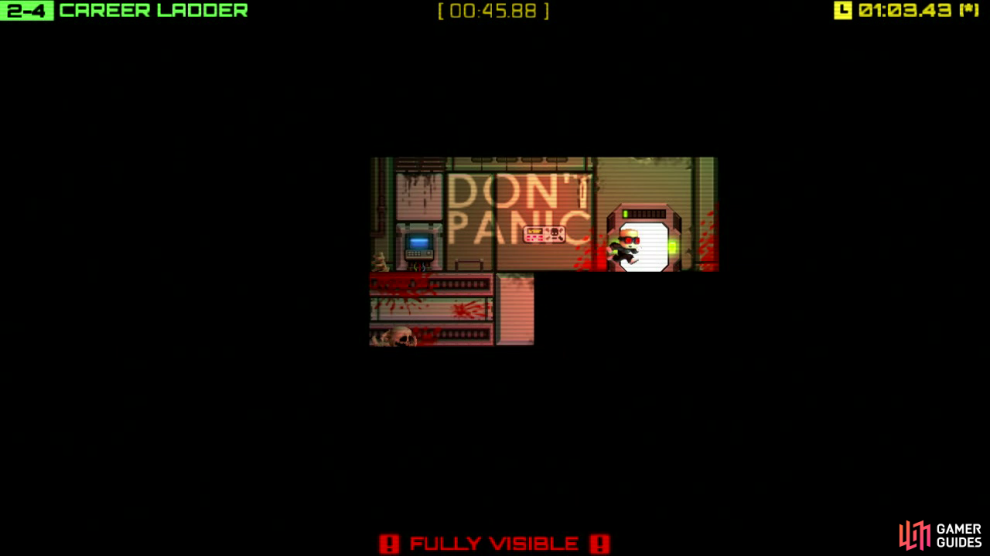 Before you hack the terminal, you need to know that all of the walls around you will close in rapidly once you finish hacking it. So, immediately after hacking the terminal, jump right and run straight for the exit, no hanging around.
Video Guide (With Audio Commentary)
1155