S-Rank Targets
| **Time** | **Deaths** | **Spotted** |
| --- | --- | --- |
| 55 seconds | 0 | 0 |
Step 1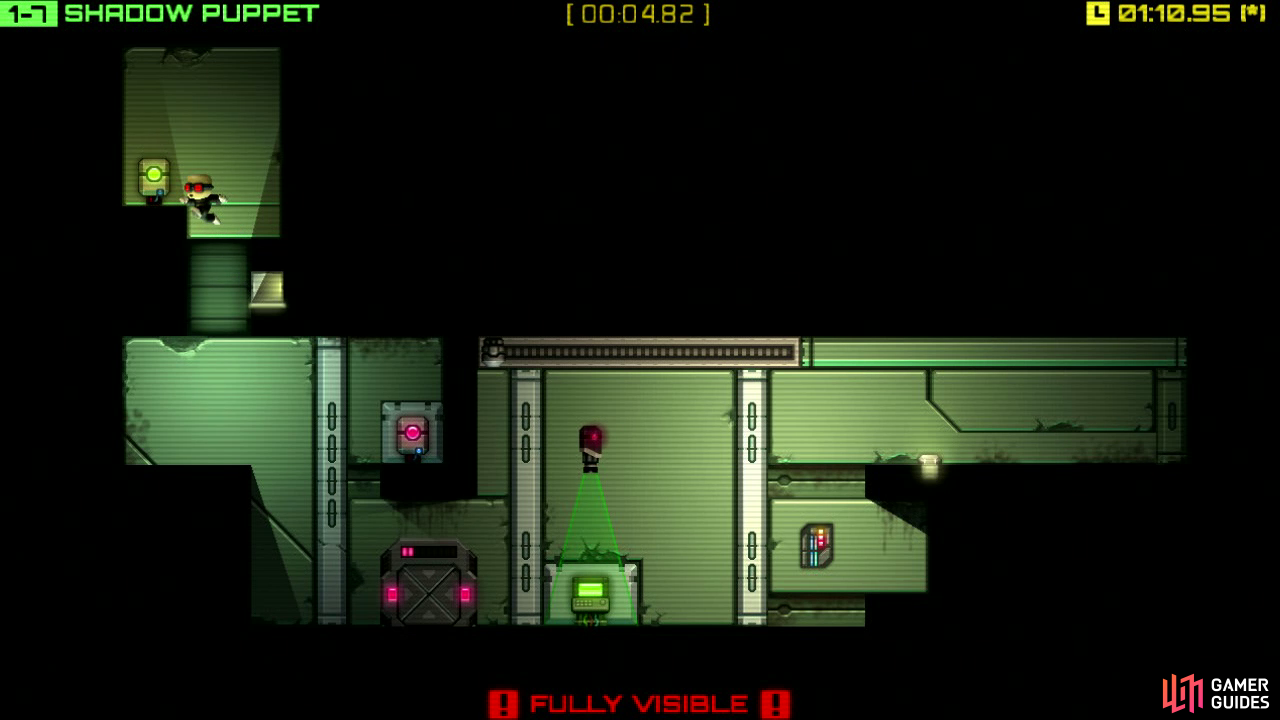 Jump up to the switch above the exit door and hit it to raise the platform below you and to your left. Once the platform is raised high enough, leap up to the ledge above you and then pull yourself up to the red switch on the left.
Step 2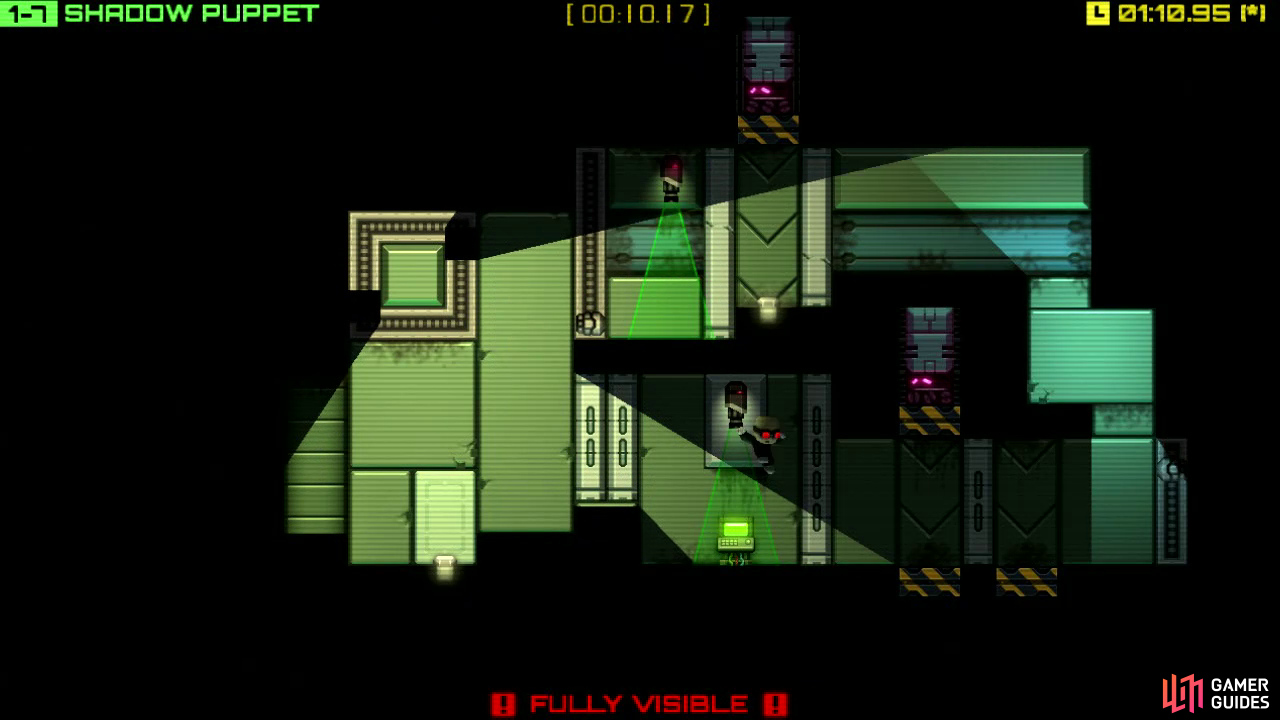 Hitting this will trigger a room move, so run right and you'll be in the next part of the test chamber. There are a couple of moving square blocks above you that are creating moving shadows (going left to right). Ignore them for now as you'll want to jump off the higher platform on the right, straight past the security camera (over its vision cone).
Step 3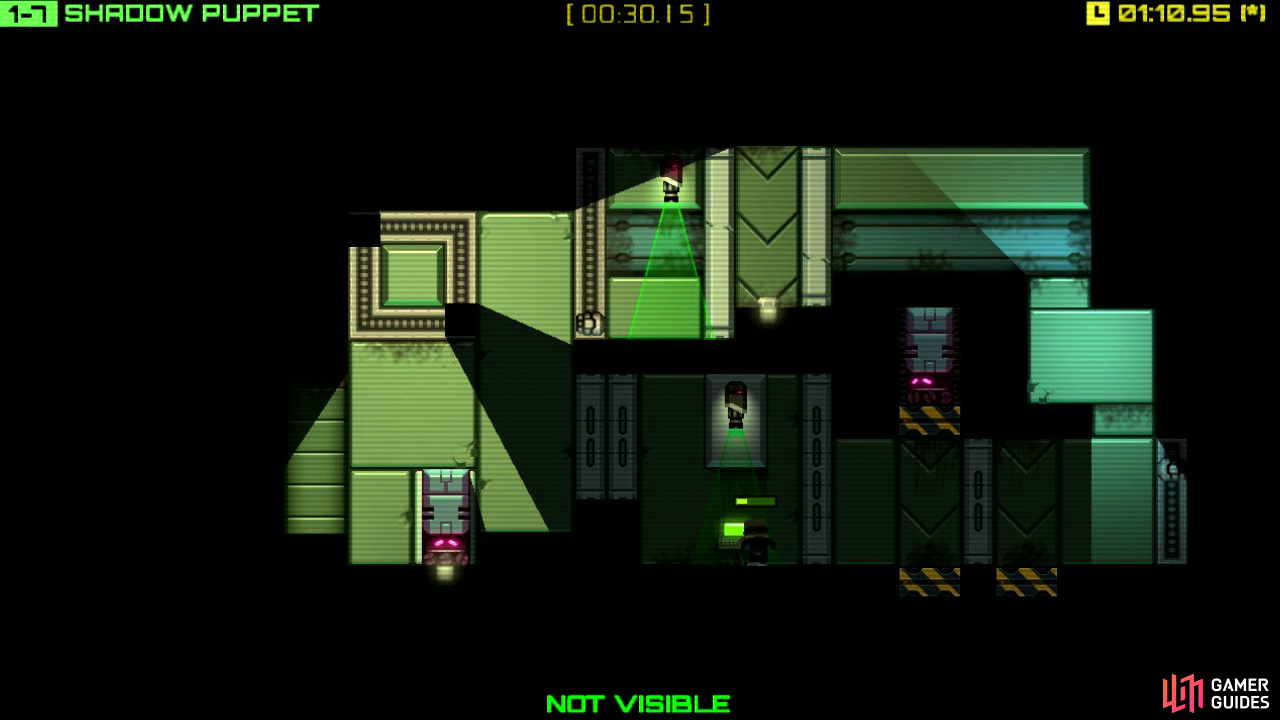 Clamber up to the upper area and then push the robot up here to the left (it'll create a shadow for you, but you should still try and time it so you reach the platform's edge as a moving shadow passes by).
With the robot on the lower floor, drop down and then you want to time pushing it onto the left-hand floor switch so there's a moving shadow just passing across the terminal on your right. This will allow you to hack it in complete safety.
Step 4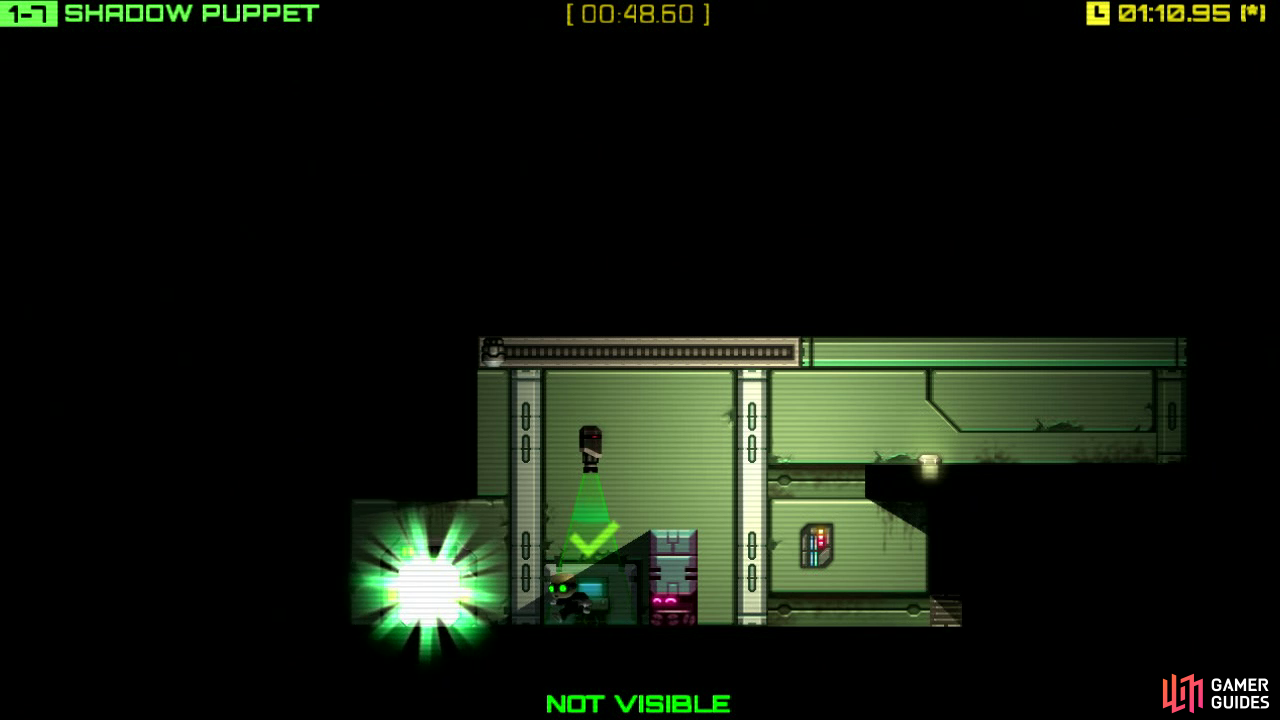 Follow the freshly fallen robot to the floor below and push it off the ledge, drop down and sneak into the cubby hole on your right and push it so it casts a shadow over the terminal under the camera. This will allow you to hack it in safety. You'll now open access to the next [Helix] if you're still needing it. Otherwise, If you position the robot far enough to the left you can simply run left and into the exit!
3188
Video Guide (With Audio Commentary)
1148